Playlist: Auction and show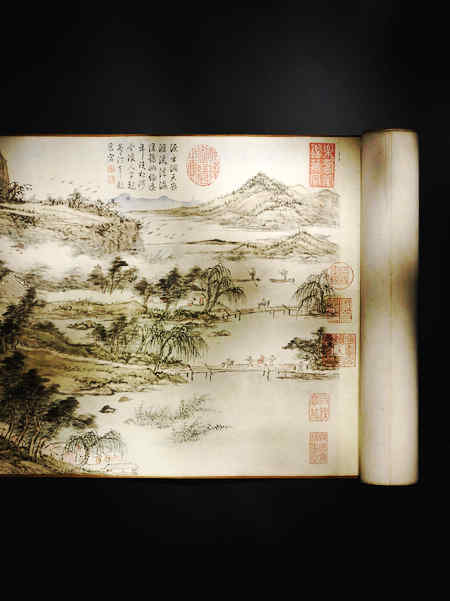 Painting auction
Ten Auspicious Landscapes of Taishan, a scroll painting depicting 10 magnificent views of Tiantai Mountain in Zhejiang province by Qing Dynasty (1644-1911) Emperor Qianlong's court painter Qian Weicheng, will be auctioned on April 3 at Sotheby's in Hong Kong. The scroll also features 10 poems by the emperor about the artist who always accompanied him on official inspection tours of southern China.
The painting, which originally hung in the Forbidden City, was taken out of the palace complex by the last Emperor Pu Yi in the 1920s.
It is estimated that it will fetch more than $10 million at the auction.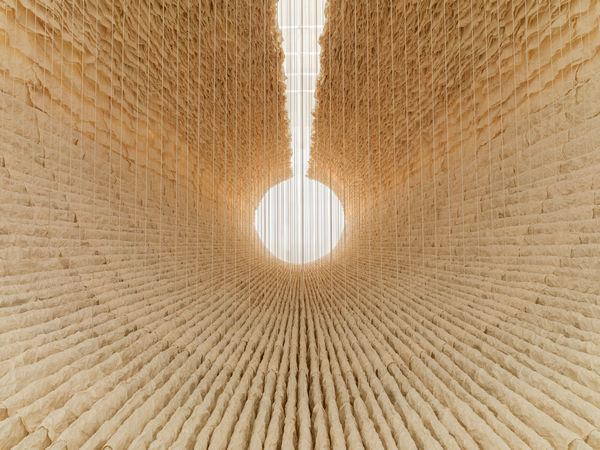 Rice paper works
Artist Zhu Jinshi's ongoing show, The Ship of Time, at Tang Contemporary Art in Beijing features large-scale installations of rice paper, bamboo and cotton thread.
The installation comprises more than 14,000 sheets of rice paper and 1,800 pieces of bamboo collected from villages on the Yellow Mountain in East China's Anhui province last summer.
It took Zhu several months to create the 7-meter-high installation.
The Beijing-based artist started making rice-paper installations in 1988.
And the largest one he has made was about four floors high, which he produced for a show in Vancouver in 1997.
The Beijing show will run through April 30.