A truly novel approach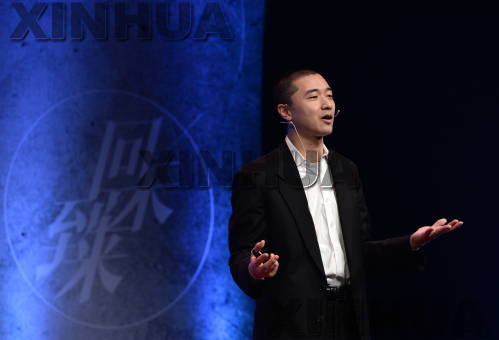 Another invention in Liu's novel is the concept of "silk punk". To better present the fantasy elements, he created machines built ingeniously with silk, paper, bamboo and beef tendon from East Asia, and other organic materials from the Pacific maritime culture such as shells, feathers, coconuts, coral and obsidian-a naturally occurring form of volcanic glass.
"Basically, I am a technician, so even in a fantasy epic, I still want to incorporate fantastic machines and amazing inventions," he says.
"I want these mechanical devices to look like they have come from ancient Chinese block prints, following the mechanical principles created by ancient Chinese engineers such as Lu Ban and Zhuge Liang. The former created reconnaissance kites, while the latter invented flying lights made from bamboo and paper," Liu says.
With this in mind, he created a variety of mechanical devices for his novels, such as a large kite a warrior wore to fly, as well as an airship and a submersible boat.
He is so enthusiastic about machines that for him "there is only one method to create a novel, that is to play an engineer in the world that I imagine", he says.