Spring festival fever
Share - WeChat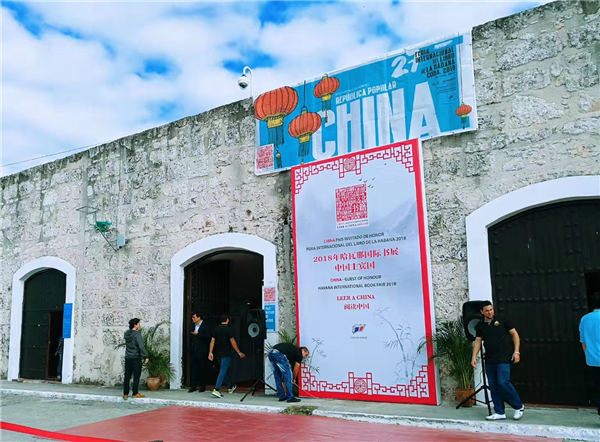 From book fairs in Casablanca and Havana to libraries in Oxford and London, the spirit of Chinese New Year is infectious.
As China celebrated the Spring Festival and the arrival of the Year of the Dog, in Morocco, four red lanterns and big Chinese decorative knots enlivened things at the China booth at the 24th Casablanca International Book Fair.
From Feb 8 to 18 (Feb 16 marked the start of the Chinese New Year this year), the book fair showcased 300 Chinese books (1,500 copies each) mostly in Arabic.
"The Monkey King masks we carried were audience favorites, but we also had red handheld fans with tai chi characters," says Liu Yehua, from Renmin University Press.
Though the Spring Festival themed decorations meant extra baggage for Liu and her colleagues, she says it was worth the trouble.
"For book fair visitors (who came to the China stall), the Spring Festival (and its significance) is something they understood and represents China ," says Liu, adding that after returning from Morocco she received greetings from foreign publishers, wishing her a happy and prosperous new year.
At the Casablanca fair, the children's picture books got a lot of attention.
This was also because the Monkey King masks are based on illustrations from a new 10-volume picture book series inspired by the Chinese novel Journey to the West.
Many visitors also lingered at the booth looking at the two volumes of Xi Jinping: The Governance of China.
"I could tell that the visitors were interested in the books", says Liu.
Books on China's development and works of fiction were also in high demand.
A veteran in promoting Chinese publications abroad, Liu says she was impressed to see so many new Chinese titles in Arabic at the fair.
"It was not like this 10 years ago. I know it takes time to see results, but now I can see the effect," she says.
Most Popular