New Spring Festival trends in China
Share - WeChat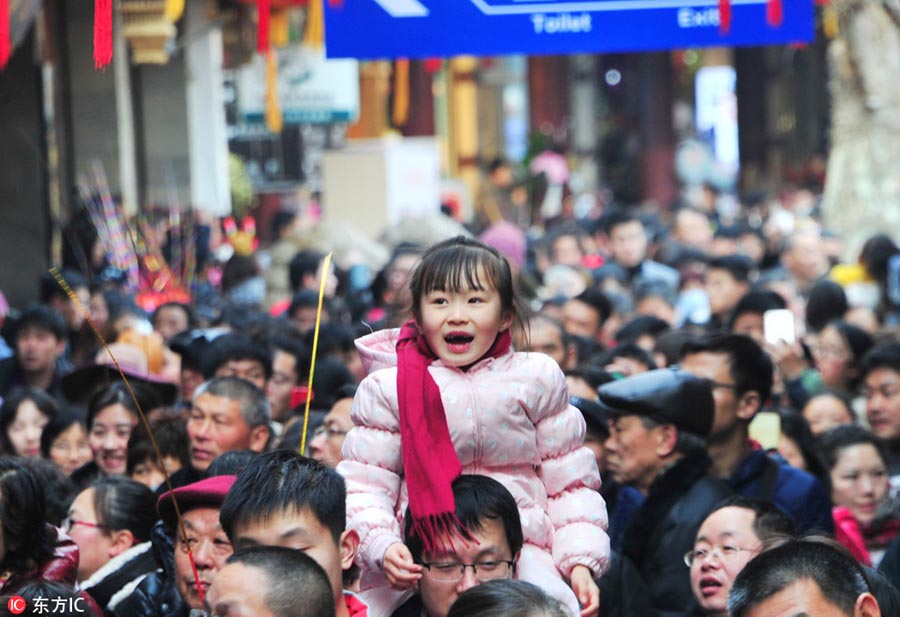 Family travel
Traditionally, the Spring Festival was a festival when people headed back home to gather with family members. But nowadays, traveling is all the rage.

The number of domestic trips hit a record high of 386 million during the seven-day holiday, an increase of 12.1 percent year-on-year, according to a report from the China National Tourism Administration. Revenue generated during the holiday reached 475 billion yuan ($75 billion), 12.6 percent above the 2017 mark.

More than 50 percent of Chinese families took self-driving trips during the break, said the report.
Outbound tourism was also popular. Southeast Asia was the top overseas destination for Chinese tourists, according to data from China's biggest online travel agency Ctrip. More than 20 percent of the company's Chinese customers visited Thailand, making it the most favored foreign destination, followed by 13 percent to Japan and 10 percent to Singapore.