New Spring Festival trends in China
Share - WeChat Editor's note: Celebrations for Spring Festival, or Chinese New Year, are taking on a new look with economic growth and the rapid development of internet and new technologies.
Traditional celebrations have been given a modern touch: family reunion dinners on lunar New Year's Eve have gradually moved from home tables to restaurants; sending and receiving digital red envelopes is all the rage; traveling, cinema- and museum-going with family members prevail as holiday activities.

Here are some new trends in spending the just-concluded Spring Festival holiday, which ran from Feb 15 to 21.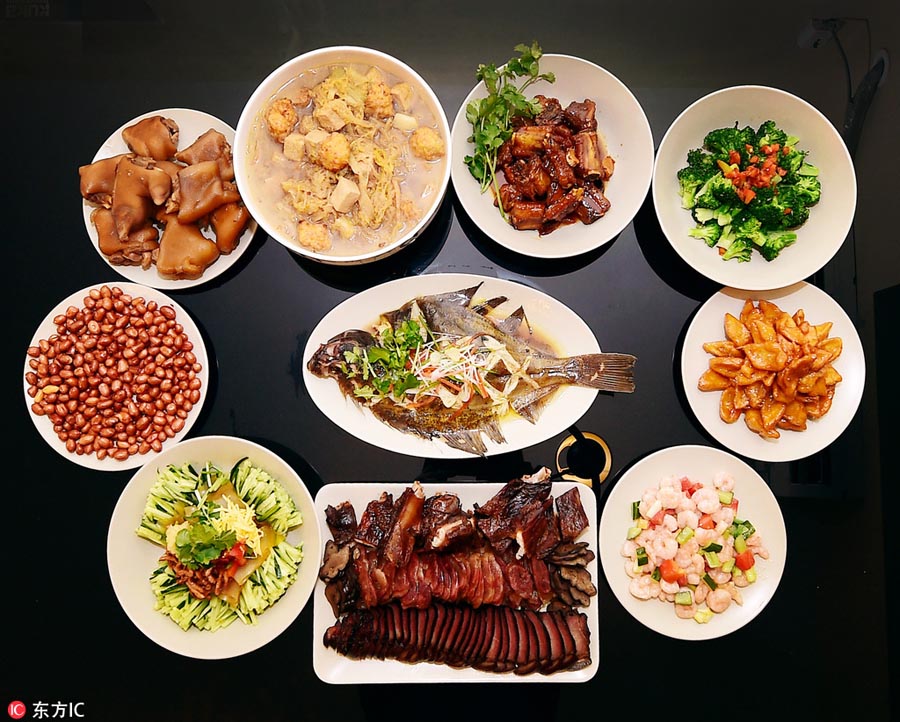 New Year dinner: Eating out, eating easier
The family reunion dinner on lunar New Year's eve is the most important meal of the age-old festival. The grand dinner used to take families days to prepare and cook and usually contain eight or 10 dishes. With family income growing, people nowadays tend to choose more convenient options, however: dining in restaurants or ordering takeout.

A recent report released by the Ministry of Commerce said the revenue of China's catering industry reached 926 billion yuan ($146 billion) during the Spring Festival holiday, up 10.2 percent compared to the same period last year.
More than 95 percent of famous chain restaurants were booked up for the New Year Eve dinner, it said.