Dreamers and doers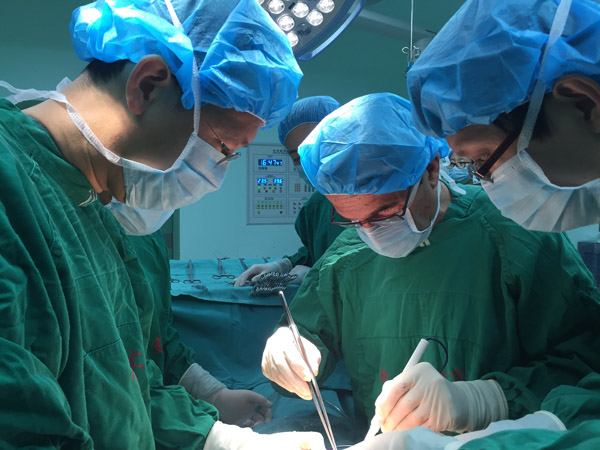 Thanks to help from a French expert, doctors in Northwest China are leading the fight against a hepatic disease. Fang Aiqing reports.
It is now 21 years since Georges Andre Mantion, 71, first visited Urumqi in Northwest China's Xinjiang Uygur autonomous region.
The French surgeon, an academician at the French Academy of Medicine and a recent winner of the Chinese government's Friendship Award, is an expert in the treatment of digestive tumors, and he is a specialist in treating alveolar echinococcosis, or AE.
AE is a hepatic disease caused by a kind of parasite of one or two millimeters and is also known as "parasite cancer" as its symptoms and disease progression is similar to hepatic cancer.
According to 2016 statistics of the disease prevention and control bureau of the National Health and Family Planning Commission, echinococcosis is widespread mainly in pastoral areas of western China's 350 counties, threatening a population of about 50 million.
In some plateau areas, the incidence is 12 percent. And the 10-year case fatality rate of AE, if not treated in time, exceeds 90 percent.
For years, Mantion's footprints have been seen beyond Xinjiang, covering major echinococcosis-prevalent regions in China like Qinghai and Gansu provinces and the Ningxia Hui, Inner Mongolia and Tibet autonomous regions.
He has also worked in major hospitals in Beijing, Chongqing, Sichuan and Yunnan.