Print the future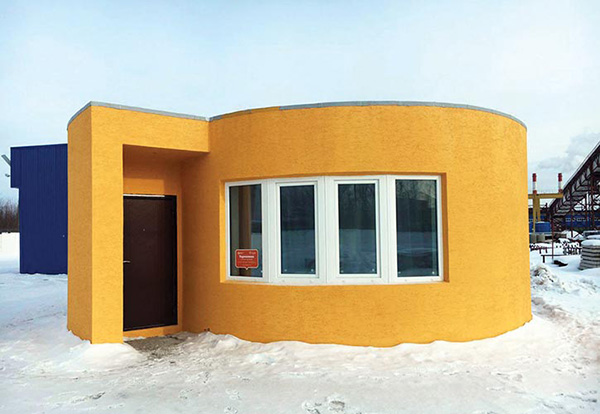 The history of 3D printing may be longer than you think. It's commonly believed that the prototyping system was created in 1981 by Japanese researcher Hideo Kodama. Three years later, US engineer Charles Hull invented SLA 3D printing, the stereolithography method that uses UV light to harden resins to form polymers. Since then, designers have been able to use digital data to create tangible objects.
The possibilities that 3D-printing technology have created are simply spectacular, from handy gadgets such as jewellery and stationery to sophisticated medical replacements. Among the innovations, a team of researchers from the Netherlands has developed 3D-printed ammonium salt teeth that have the ability to kill bacteria instantly.
One of the most practical 3D-printing projects could be houses and apartments. In February 2017, Russia and US-based mobile construction 3D printer company Apis Cor printed a house in Russia in 24 hours on site (pictured left). The cosy-looking shelter measures 400 square feet at a cost slightly more than US$10,000 and the developers have claimed it's capable of lasting up to 175 years. At the beginning of 2015, Shanghai-based Winsun Global (also known by the name Yingchuang Construction Technology Co) brought a five-storey apartment house to life, together with its first 3D-printed villa, the latter at nearly 12,000 square feet.