More Chinese seek IVF abroad
Share - WeChat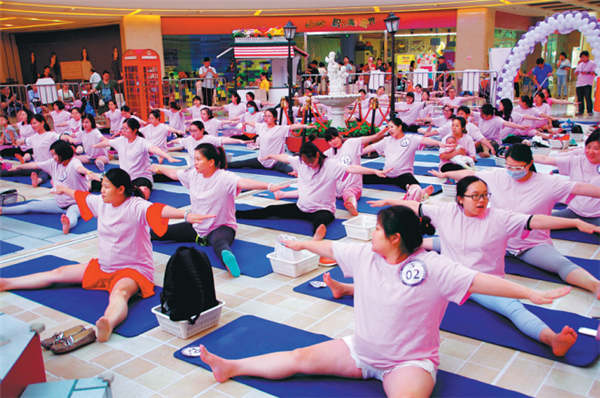 Prospective Chinese mothers are increasingly traveling abroad for in vitro fertilization and egg-freezing treatments.
More Chinese women are visiting fertility centers in countries like Singapore, Malaysia and Thailand, and even as far afield as the United States, as they look to start, or expand, their families.
A number of factors are contributing to Chinese women seeking IVF abroad. The most notable are China's family-planning policy's relaxation, women deciding to start families later, and a lack of sufficient fertility options and long wait times at centers in China.
IVF is the process of combining a female egg and male sperm in a laboratory dish and implanting the resulting embryo in the woman's uterus.
Paul McTaggart, CEO of Bangkok-based healthcare consultancy Medical Departures, told China Daily that "excess demand for IVF treatment, limited clinics available and months in waiting for consultation appointments" are among the factors driving Chinese women to seek programs abroad.
"The legality of pre-implantation genetic diagnosis and gender selection are also reasons Chinese mothers don't go through IVF domestically," he said, referring to PGD, the genetic profiling of an embryo prior to implantation in the uterus.
He added that anecdotal evidence suggests that the success rates of IVF programs in China are about 10 percent lower than rates abroad.
According to McTaggart, the most common Asian countries in which Chinese mainland women seek IVF treatment are Singapore, Malaysia, Thailand and South Korea.
The cost of such programs - which typically take four to six weeks per cycle - varies widely across the region.
According to Medical Departures, the cost of IVF in Thailand ranges from 48,000 yuan to 80,000 yuan ($7,400-$12,300). In Malaysia, it is from around 21,000 yuan to 31,000 yuan. And expenses in Singapore range from 40,000 yuan to 88,000 yuan.
Additional figures from Medical Departures indicate that the costs of IVF in China range from 16,500 yuan to 43,500 yuan, with the average hovering 30,000 yuan. While this generally compares favorably to overseas alternatives, cost is not the only factor involved. Timeliness and quality of service are also prime considerations.
Kyle Francis, CEO of the Southern California Reproduction Center, pointed to other factors that drive would-be Chinese mothers abroad.
"We are seeing a rise in medical tourism all across the world, but especially from families in China. The increasing volume is driven by strong Chinese cultural ties to extend the bloodline and a growing understanding and acceptance of fertility treatments," Francis said.
"In addition, (there are) the change in the (family-planning) policy, the increasing number of late marriages and women choosing to freeze their eggs. Fertility preservation is also a growing factor, due in part to the fact that people are waiting longer to get married, particularly as women's career opportunities have expanded."
Most Popular