Mainland students in HK: A learning curve for both
Share - WeChat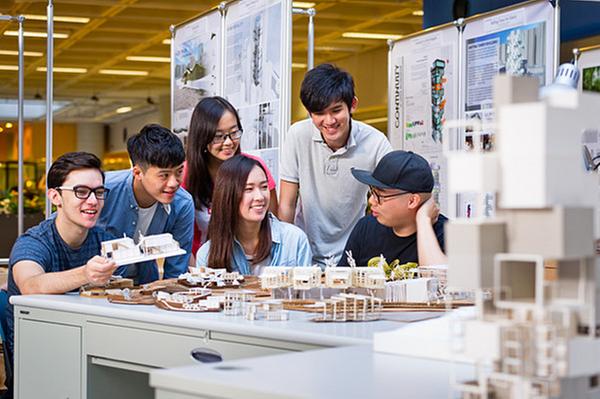 Teaching and learning at City University of Hong Kong /Photo provided to Chinadaily.com.cn
Editor's Note: Over the past 20 years since Hong Kong's return to China, the number of mainland students studying in Hong Kong has seen a steady increase, according to statistics from the Hong Kong University Grants Committee. What has the studying experience in Hong Kong given to the mainland students and how has it been promoting the people-to-people exchanges between Chinese mainland and Hong Kong? Here three academic staff members of Hong Kong-based universities share their views with China Daily website's Zhao Manfeng.
Mainland students studying in Hong Kong is good for the mutual understanding and cultural exchange between Hong Kong and Chinese mainland.
Cheung Siu Wai, director of MA in international journalism studies, Hong Kong Baptist University / Photo provided to Chinadaily.com.cn
Exchange between mainland students and Hong Kong ones is beneficial to the Hong Kong students, faculties as well as mainland students.
Some Hong Kong students hold the stereotype that mainland students are not very connected with the world and do not have good English-language base. However, when the mainland students come, they always surprise their Hong Kong peers with their competitiveness and huge potential. It is those top mainland students that bring the competitive edge to Hong Kong.
Apart from the competitiveness, mainland students also bring new perception for Hong Kong students to know more about mainland. Students from mainland can provide them with that kind of perspective.
The shock to mainland students is also big, as they are surprised to see Hong Kong's high degree of connection to the international world; the high standard of social welfare that tops the world. Hence, they realize that the Chinese mainland can go the same way to improve living standard in the future.
Today, Hong Kong needs more highly educated workforce from the mainland, as Hong Kong is an aging society, the labor shortage will be quite prominent in the coming 20 years. When mainland students come to Hong Kong to study and stay here, they can provide valuable workforce for the sustainability and prosperity of Hong Kong.
Most Viewed in 24 Hours
China Views