Grandma lives on in actress' writing
Share - WeChat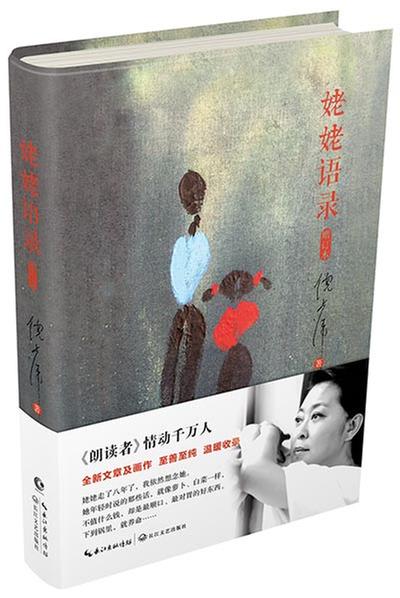 The newest edition of Quotations of Grandma. [Photo provided to China Daily]
Grandmothers play important roles for many Chinese. Unlike in the West, many of them live and grow up in a family of three to four generations.
Ni Ping, actress and one of the country's best-known TV anchors who hosted the CCTV Spring Festival Gala 12 times, establishes herself as a sincere, congenial, and empathic speaker, whose plain and full-of-life words have the power to move people to tears.
"I get that from my grandma," Ni says.
She has recorded her grandmother's quotations and memories of living with her for 50 years in a book. The book gets popular and its newest edition, published last month, invites young readers to ponder on family tradition as well as ways to return love and care to the elderly.
Ni had a difficult time when her son was found ill shortly after birth, and she had to stop working to get him treatment. It was in 1999, when her hosting career was at its peak. She was upset and began to smoke cigarettes.
It was her grandma who calmed her, and encouraged her with colloquial and simple words: "If you're not beaten, everything can be settled; if you give up and let yourself fall, nobody could help you to stand up. If you are not the one to save your kid, nobody can. Grandma believes you can."
Most Popular