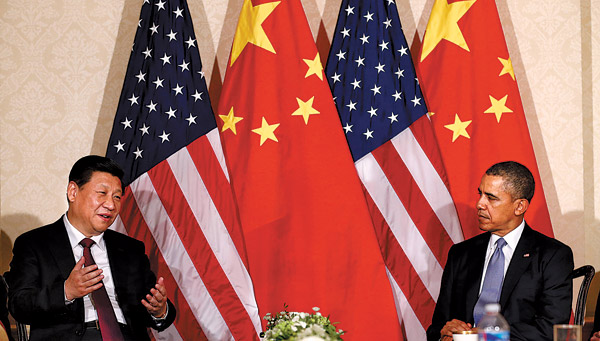 President Xi Jinping meets with his US counterpart Barack Obama on the sidelines of the Nuclear Security Summit in The Hague in 2014. [Photo/Agencies]
Xi's new diplomacy: peaceful development in a community of common destiny
With a state visit scheduled to the United States in September, Chinese President Xi Jinping is ready to seek genuine friendship and cooperation across the Pacific.
The significance of the trip extends far beyond the two countries. When the leaders of the world's largest developed and developing countries meet to discuss issues concerning the common destiny of the global community, the effects will be felt in every corner of the world.
Cyber security should become highlight of China-US cooperation, not contradiction focus
Against the backdrop of Chinese President Xi Jinping's upcoming visit to the United States, there is little doubt that cyber security would be a hot topic.
Actually, in safeguarding cyber security, China and the United States, two pivotal players on the realm, have a lot to cooperate, rather than to make it a contradiction focus.