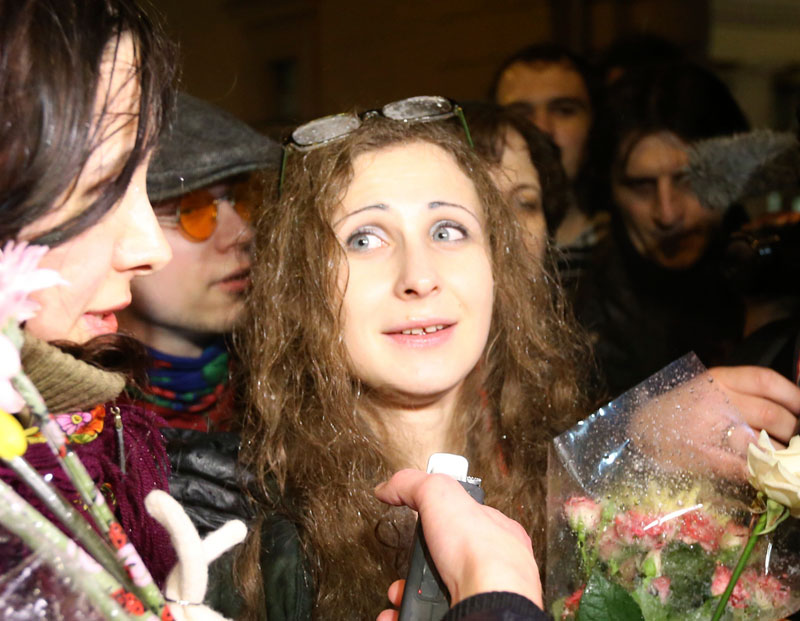 Maria Alyokhina (C) of Russian punk protest band Pussy Riot arrives at Moscow's Kursky railway station Dec 23, 2013. Two members of Pussy Riot freed from prison on Monday derided President Vladimir Putin's amnesty that led to their early release as a propaganda stunt and promised to fight for human rights. Alyokhina, 25, was freed from jail in the Volga River city of Nizhny Novgorod. [Photo/Agencies]
KRASNOYARSK, Russia - Pussy Riot member Nadezhda Tolokonnikova was freed from prison on Monday under an amnesty that allowed for her early release from a two-year sentence for a protest in a church against President Vladimir Putin.
Tolokonnikova shouted "Russia without Putin" after she was freed from a prison in the Siberian city of Krasnoyarsk. Bandmate Maria Alyokhina was released from a different jail hours earlier an dismissed the amnesty as a propaganda stunt.