WASHINGTON - The U.S. Justice Department said Saturday that it will work with the Central Intelligence Agency ( CIA) to jointly investigate the destruction of videotapes recording CIA interrogations of two al-Qaida suspects.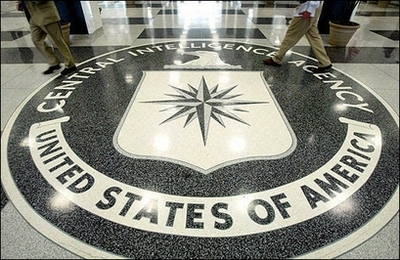 The CIA symbol is shown on the floor of its headquarters in Langley, Virginia. US justice officials announced on Saturday a preliminary inquiry into the CIA's destruction of videotapes showing harsh interrogations of Al-Qaeda operatives. [Agencies] 
The Justice Department's assistant attorney general for national security, Kenneth L. Wainstein, made the announcement in a letter to the CIA's top lawyer, John Rizzo.
The probe will determine "whether further investigation is warranted," Wainstein said.
CIA Director Michael Hayden said his agency will fully cooperate with the investigation.
"I welcome it as an opportunity to address questions that have arisen over the destruction back in 2005 of videotapes," he said.
On Thursday, Hayden confirmed reports that in 2005, its members destroyed at least two videotapes documenting the interrogations of suspected al-Qaida operatives.
But he insisted that the tapes were destroyed "in line with the law," in an effort to protect the safety of undercover officers.
White House press secretary Dana Perino said U.S. President George W. Bush "has no recollection of" the tapes.
However, many Democrats are suspicious that the tapes may have been destroyed to avoid widespread condemnation of CIA interrogation practices and are calling for a thoroughly investigation.