Visit THE WEEK on Tencentweibo 

Smells like money
While most people in China have been trying to avoid breathing the heavy smog hanging over the country, stores selling face masks, air purifiers and humidifiers are enjoying massive new profits. Most people are sitting inside coughing from the thick, nasty air. But storekeepers with these products are coughing form the smoke of their expensive cigars and preparing for retirement.
Geezers growing in number
The number of senior citizens in China is growing at a rapid pace. Today, 178 million Chinese are 60 years old or older. Experts predict that by 2042 senior citizens will make up 30 percent of the Chinese population. This may sound like a problem, but the growing number of geezers (old people) is giving rise to new industries. The retirement home industry is growing immensely. In what other ways can society help the growing population of geezers?
Belgian beard goes bye-bye
Largely because of disputes over the language of leaders, Belgium had been without a government for 541 days. That's until they finally made a decision this week to put someone in power. But it wasn't the new government's induction that grabbed headlines.
Crazy cannon ball
A cannonball launched from the set of the popular American TV show Myth Busters misfired and ended up tearing through two homes, breaking down walls, crossing a four-lane road and then ramming a parked car. It doesn't take long to learn that even if you have supervision at a legitimate shooting range weapons are never perfectly safe.
Ram and deer reunite
If you follow our show each week (and you better!), you remember the tragic story of a goat and deer who fell in love at a zoo but separated by the owner. Now the goat – which is actually a ram – and the deer have been reunited, and the Chinese zoo owner said things will stay that way forever.
This wacky world!
American writer David Guterson was given the annual Bad Sex in Fiction Award. The award is more of a discouraging message to authors. But writing about incest is pretty much a guaranteed victory.
A man was heard yelling, "Mashed Potatoes!" at Tiger Woods while the golfer competed at the Chevron World Challenge. Tiger went on to win the tournament.
An artist in the US created a skeleton Santa hanging from a cross to symbolize how America's obsession with material objects is killing the holiday spirit. Actually, the only person killing the holiday spirit is the guy who hangs a dead Santa Claus in public.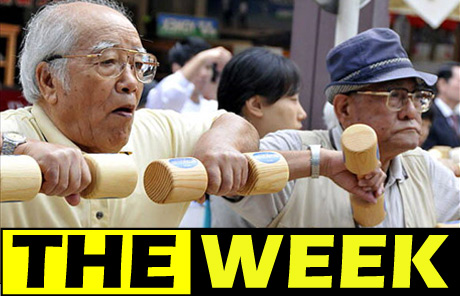 Director: Lin Hanqing    Graphic Design: Zhang Xiao   
Videographer: Cong Ruiting    Producer: Chris Clark & Clark Cahill    
Managing Producer: Christie Lee    Executive Producer: Flora Yue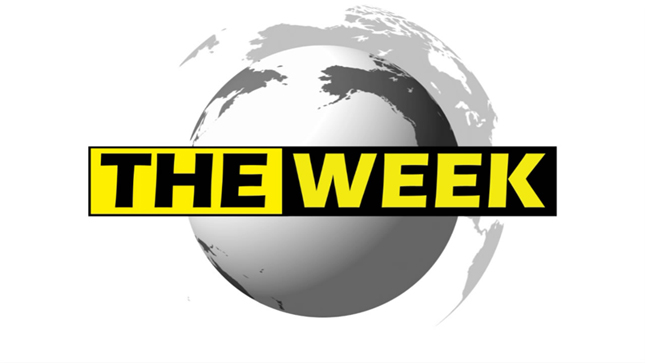 If we used your photo on the show, let us know. Contact: liqiao@chinadaily.com.cn
The opinions expressed on this show do not necessarily represent the opinions of China Daily or China Daily Website.