Visit THE WEEK on Tencentweibo
Animal Olympics in Shanghai
The Shanghai Wild Animal Park, whose staff was recently accused of abusing animals, is hosting its annual Animal Olympics. There were monkeys climbing poles, elephants dancing on one foot and a bear riding a bike. An NBC affiliate in the United States showed the circus on their evening broadcast this week. (Video: 9news.com – Denver)
Bull fighting banned in Barca
While the animals in Shanghai are competing, the bulls in northern Spain are celebrating. The 4,000-year-old tradition of bullfighting came to an end in Barcelona this week. The law was passed after thousands signed a petition calling for an end to what they say is a barbaric sport.
Secret to successful begging
China Daily reported a rumor this week that a beggar in Beijing is actually a millionaire. As the rumor spread, netizens began claiming the man could make more than 4,000 yuan per hour. That's more than $600. Is there a secret to becoming a successful beggar? The Week's Christie Lee goes undercover to investigate.
Satellites keep fallin' on my head
Scientists were busy this weekend trying to track a six-ton satellite that was falling toward Earth at hundreds of kilometers per hour. NASA said 26 chunks of the satellite were likely to survive the decent. The problem? The scientists didn't know where they were going to land. (Video: ABCNews.com)
This wacky world!
A Brazilian woman, who doctors had pronounced dead, woke up in a morgue's refrigerator. She'll be happy to know a morgue in Turkey now has alarms in its units which detect movement in case the same mistake happens again.
Officials believed a piece of baggage at a major US airport may have been carrying a bomb. After long delays, it was revealed an unknown passenger was marinating dead fish.
Two American men pleaded guilty to a breaking and entering charge after stealing a preserved alligator from a private barn. They strapped it to the front of their car and took it off-roading in the mud.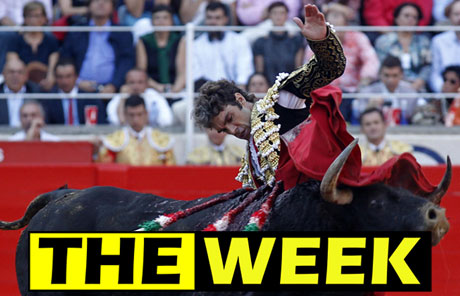 Director: Lin Hanqing    Graphic Design: Zhang Xiao   
Videographer: Cong Ruiting    Producer: Chris Clark & Clark Cahill    
Managing Producer: Christie Lee    Executive Producer: Flora Yue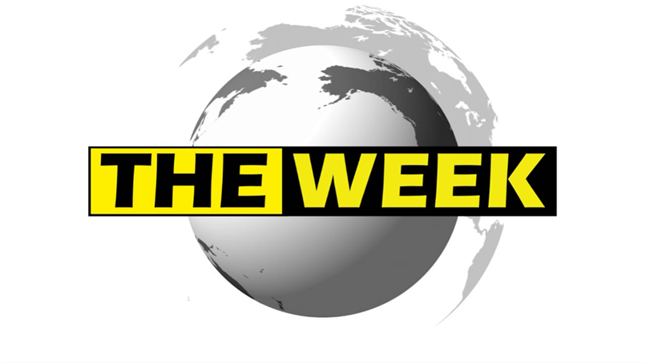 If we used your photo on the show, let us know. Contact: liqiao@chinadaily.com.cn
The opinions expressed on this show do not necessarily represent the opinions of China Daily or China Daily Website.