The flowerbed named "Red Hearts to the Party" features nine red, heart-shaped flower sculptures, which draw attention to the emblem of the Communist Party of China.
The top of the flowerbed is 17 meters high and the base is 50 meters across.
It was designed with a steel structure to withstand rain storms and strong winds.
1,750 square meters of flowers blanketed the east and west ends of Tian'anmen Square. More flowers decorate Chairman Mao Zedong Memorial Hall, the National Museum of China and the Great Hall of the People.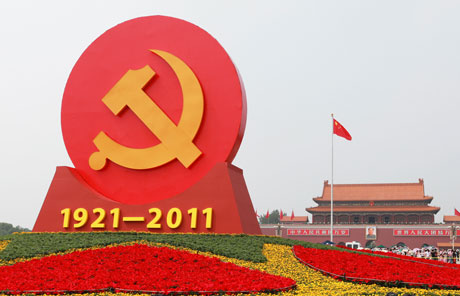 Video: Lin Hanqing
Producer: Flora Yue