ZomWork, a joint venture between ZBJ Network Inc (ZBJ.com), China's largest crowdsourcing website, and Singapore Press Holdings (SPH), announced the launch of its revamped website on April 6.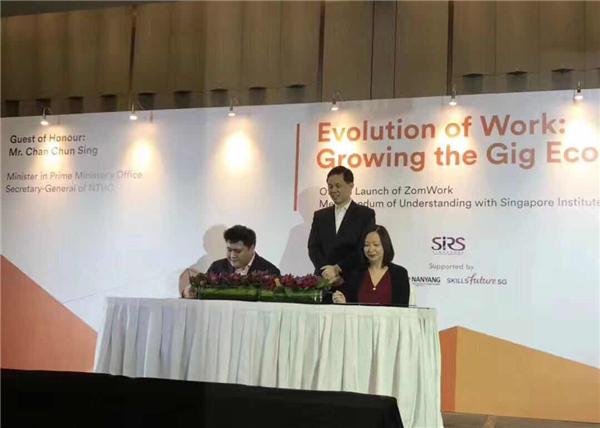 ZomWork and the Singapore Institute of Retail Studies sign a memorandum of understanding during the ceremony on April 6, 2018. [Photo provided to chinadaily.com.cn]
ZomWork is a one-stop online talent outsourcing platform and one of the key initiatives included in the 3rd China-Singapore Government to Government (G2G) Project. The website aims to match companies with talents in various fields including design, IT, marketing, copywriting, video production.
The gig economy has experienced rapid growth in China, and ZBJ is at the forefront of this trend with six million registered users and 13 million service providers.
"The gig economy is thriving, and we want to play a part in transforming this environment in Singapore and beyond," said Jason Teo, General Manager of ZomWork.
"Apart from operating a platform for talent-company interaction, we are committed to providing the necessary tools and skills to benefit everyone involved," he added.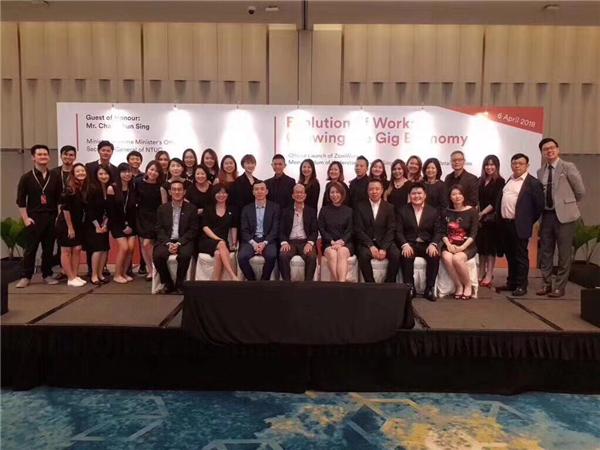 Representatives attend the launch ceremony of ZomWork on April 6, 2018. [Photo provided to chinadaily.com.cn]]
Through the website, individuals looking for work create a profile for free and are immediately thrust into a pool of potential business opportunities. They can also extend their careers beyond the established networks, industries and geographical barriers.
Companies can also list their requirements and gain access to a wealth of skilled workers through a simple portal.
In order to facilitate interactions between job-seekers and companies, ZomWork acts as a manager who collects payments in escrow, maintains contracts and invoices and functions as a neutral third party to mediate in case of disputes.
The platform enables ZBJ.com to embrace agencies and freelancers from around Southeast Asia, ensuring transparency as much as possible in each transaction, meeting shifting needs and promoting globalization.
"The move also exposes businesses to new commerce models and a growing pool of international contract resources," said Megan Ong, director of the Singapore Institute of Retail Studies.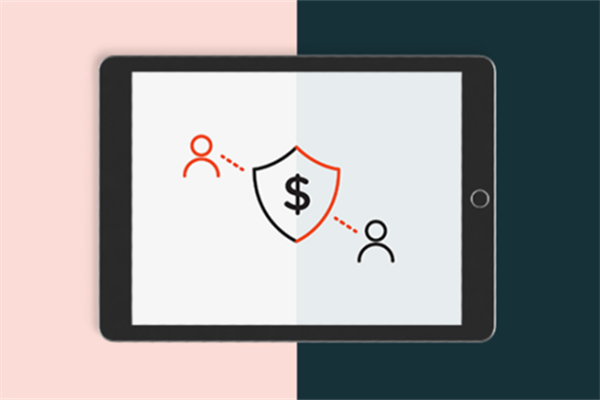 ZomWork fuels the growth of gig economy by connecting talent and companies. [Photo provided to China Daily]