Located in the northeastern part of Liangjiang New Area, Longxing Industrial Development Zone covers a planned development area of 111 square kilometers and is about a 30-minute drive from the downtown area of Chongqing.
The park is an advanced manufacturing industrial area featuring five center industries: motor vehicles, aerospace, high-end equipment, new materials, and electronic information products. It also involves the Sino-Korea Industrial Park, Sino-Japan Industrial Park, Aviation Industrial Park, International Automobile City, International Education City, Liangjiang International Movie City, and other projects. And it aims to build large-scale industrial bases.
As the biggest industrial area in Liangiang New Area, Longxing Industrial Development Zone has made efforts to attract well-known national and international enterprises to open branches in the zone. To improve the investment environment, the park has carried out different projects in recent years, including environmental remediation projects and infrastructure construction projects.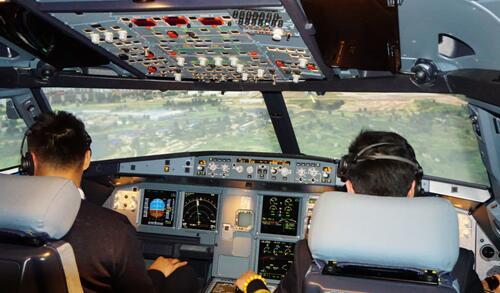 Two pilots train on the A320 full flight simulator from the Chongqing Yuxiang Aviation Flight Training Co Ltd in Liangjiang's Longxing Industrial Park. [Photo/Liangjiang.gov.cn]
The park has developed into an important region for inland advanced manufacturing and cultural tourism in Liangjiang New Area.
The Liangjiang International Movie City located at Longxing Industrial Park is upgrading its management and facilities in a bid to become a national 4A scenic spot after receiving rave reviews from visitors since it opened on Jan 1, 2017. The 120,000-square-meter model city is similar to that of the movie sets at Heng Dian Studios in Zhejiang, a unique tourist attraction, where films are also shot on location. The movie city has been the hottest ticket in Chongqing this year, with an incredible four million people streaming through its gates during its first few months.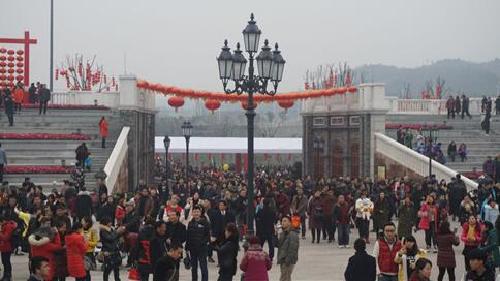 The Liangjiang International Movie City, located at Longxing Industrial Park, is crowded with visitors during the 2017 New Year holidays. [Photo/Liangjiang.gov.cn]
Excellent investment environment, sustainable development, and huge market potential for the automobile industry are all factors that have attracted numerous automobile companies and aviation projects to settle there, including automobile lock manufacturer Huf Automotive Systems and an aviation flight simulator industrial base.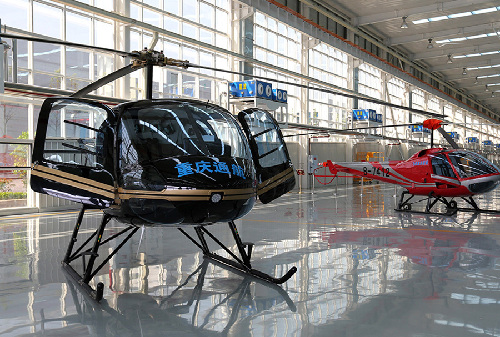 The general aviation industry booms in the Longxing Industrial Development Zone of Liangjiang New Area. [Photo/Liangjiang.gov.cn]
Edited by Tyler Terrance Oneil