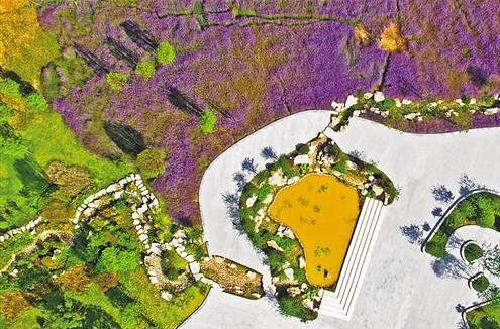 Yuelai Convention and Exhibition Park is a vital part of Yuelai's sponge city project. The lush gardens and ponds retain rainwater which can then be reused. [Photo by Liao Xuemei and Zhang Jinhui/liangjiang.gov.cn]
After two years of construction work, almost half of Yuelai New City's 60 sponge city projects have completed, according to Chongqing Daily reports on April 9.
Selected with 15 others as a pilot city for the national sponge city program 2015, Liangjiang New Area has invested 2.4 billion yuan ($348 million) in creating public areas where water can be saved and reused.
As of 2016, Yuelai New City has completed 19 sponge projects covering 5 square kilometers, with another 40 government-funded projects under construction. To total sponge city program entails 75 construction projects covering 18.67 million sq m, costing 4.2 billion yuan.
Chongqing aims to make 80 percent of its public spaces spongy by 2030.
During this year's annual session Premier Li Keqiang called for the construction of more sponge cities to solve urban flooding.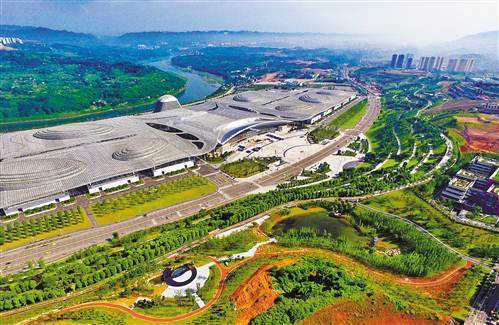 Sponge areas in Yuelai New City of Liangjiang New Area built in 2015 have already benefited Chongqing and surrounding areas. [Photo/liangjiang.gov.cn]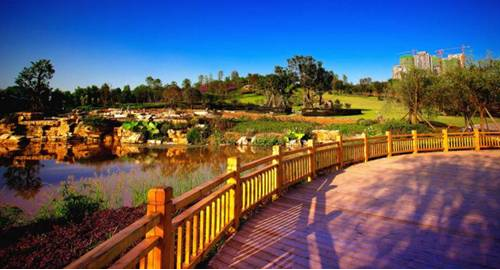 A retention pond built in the Yuelai Convention and Exhibition Park is an important component of the area's sponge city project. [Photo/liangjiang.gov.cn]