The first round of the 2016 Football Liangjiang Cup took place at Jinxi Junior Middle School in Liangjiang New Area on Oct 15.
The Liangjiang Cup will last a month and a half and commences with a round of group matches that will be played at various locations around the city. The top 16 teams from the eight separate groups will proceed to a knockout phase.
The primarily youth-oriented competition will see 31 football teams from local schools, companies, government organizations and institutes compete for a place in the final. In all, over 600 players will participate in the second edition of an event that organizers hope will become an annual mainstay of youth level football.
The competition is being co-hosted by Liangjiang New Area's social development bureau, All-China Federation of Trade and All-China Women's Federation with the hope of increasing football opportunities for local youngsters.
In addition to the competitive football matches, the Liangjiang Cup will host a range of football training sessions and in-depth match demonstrations to provide professional instruction and create a better environment for budding football players.
Despite China's well-documented recent disappointments on the international football stage, the Liangjiang Cup is one of many grassroots initiatives following in the wake of the government's 2015 50-point plan to turn China into a soccer powerhouse.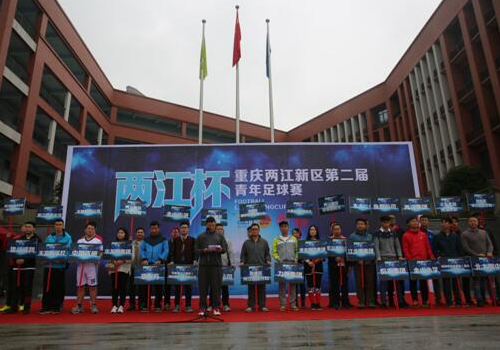 Liangjiang New Area holds an opening ceremony for the second annual Liangjiang Cup at Jinxi Junior Middle School in Liangjiang New Area, on Oct 15. [Photo/liangjiang.gov.cn]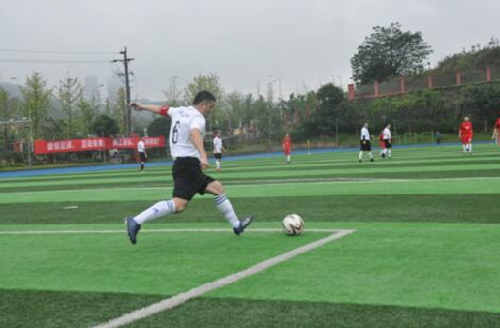 A player launches a goal kick downfield during a first round game. [Photo/liangjiang.gov.cn]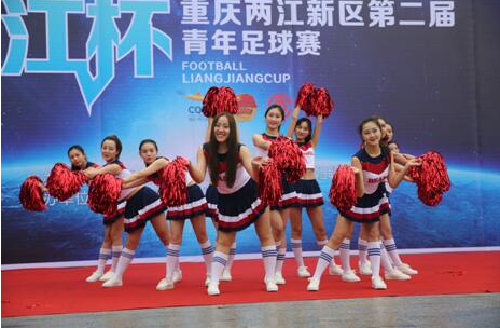 A team of cheerleaders offer some entertainment for the participating football teams. [Photo/liangjiang.gov.cn]
Edited by Richard Whiddington