The first parallel imports of vehicles arrived by cargo train in Chongqing via the Chongqing-Xinjiang-Europe Railway on June 13.
The train took 14 days transport 82 brand vehicles to Chongqing from the Germany city of Duisburg, cutting the transportation time by approximately 30 days.
Prior to the opening of the intercontinental railway, the inland city of Chongqing relied on sea and road transportation for its imports. The launch of the parallel imported vehicles cargo train will drastically reduce transportation time and costs. The price of imported vehicles will be cut by 15-20 percent compared with the current market price.
Parallel imports are imports of a patented or trademarked product from a country where it is already marketed, often at a cheaper price.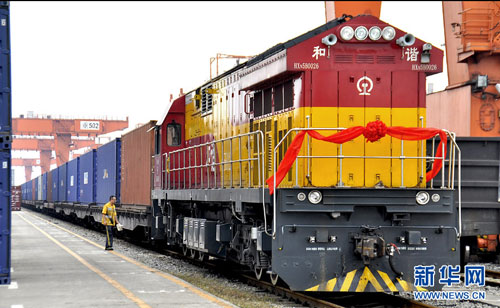 The first cargo train of parallel import vehicles arrives in Chongqing on June 13. [Photo/Xinhua.net]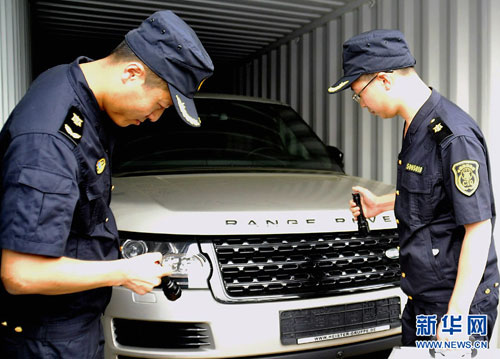 Officials from the inspection and quarantine bureau check an imported vehicle. [Photo/Xinhua.net]
Edited by Jacob Hooson