An imported Food Mall in Liangjiang New Area has recently finished construction of its main body and is expected to be put into operation this year, liangjiang.gov.cn reported.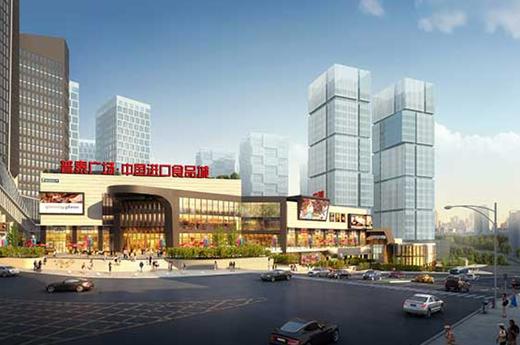 An effect sketch of the China Imported Food City which will be put into operation by the end of this year [Photo/ liangjiang.gov.cn]
"So far, the main structure of the food city has finished and the interior decoration is underway,"said Chu Jun, general manager of the food mall.
Liangjiang New Area in 2014. It is the only imported food purchase and experience center in west China and is the largest imported food project nationwide.
So far, more than 3,000 imported foods from over 30 countries are available. The mall at full capacity will have over 10,000 food items from over 100 countries.
"Our sales per month are around three million yuan with an average order of 200 yuan," said Chu.
People can not only purchase products but can also taste them at the city.
After Spring Festival, the mall tried offering visitors tastes of many foods, but in the future will have an experience zone only for seafood, infant products, wine and coffee.
Consumers only need to buy a consumption voucher to try different kinds of food and beverages at the experience zone before they decide which one to purchase.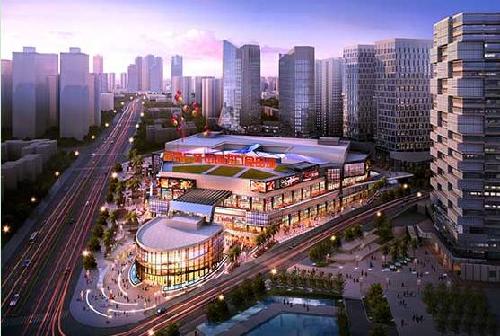 A bird's eye-view of the China Imported Food Mall at the Liangjiang New Area [Photo/ liangjiang.gov.cn]
There will be food pavilions of more than 30 countries as well as specialties from different provinces in China. Authentic Spanish and Italian food will be available at the western food restaurants at the food city.
The food city has three purchase centers in Europe, the US and Australia. It will directly buy foods from manufactures thus reducing handling costs. Consumers can trace product origins by simply scanning their QR codes.
The food city will also establish four to six sales centers at county and district levels.