Menial jobs help students become adults
Updated: 2011-08-05 07:55
By Li Xing (China Daily)
| | | | | | | | | | | |
| --- | --- | --- | --- | --- | --- | --- | --- | --- | --- | --- |
|   | | Comments() | | Print | | Mail | | Large Medium  Small | 分享按钮 | 0 |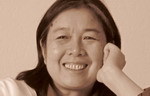 On a flight from Beijing to Washington in mid-June, my colleague met several Chinese college students. Enrolled in a summer work/travel program, they were excited about the chance to live and work in the United States for a few months.
According to the US State Department, the program provides foreign students with an opportunity "to experience and to be exposed to the people and way of life" in the US. Since the program opened to Chinese college students in 2007, a few hundred of them have worked and traveled in the US.
I met one of these students on a flight from San Francisco to Washington this week. She had just finished a brief internship at a seafood processing plant in Kodiak, Alaska. She did not have a lot to say about her job, except that the work was boring. Worse, she didn't have much chance to practice her English, since many of her co-workers were Filipinos.
And of course Kodiak, or even Anchorage, was too small for a college sophomore who grew up in Tianjin and now studies in Beijing, both cities of more than 10 million people. She told me she was looking forward to exploring the "lower 48" states and getting a real sense of the United States.
I've read reports about such programs on college websites and those of others providing services for studies abroad.
One featured a group of 18 students from Guangdong Agriculture, Industry, and Business School, who worked in hotels, restaurants, and seafood processing plants in seven states from Alaska to Texas.
Two hotel majors had to work hard to meet the demands of their jobs at a four-star hotel. One business major worked at a McDonald's, delivering orders.
Sun Geng, a finance major from Tianjin Foreign Studies University, started his three-month visit last year at a fast food restaurant in Florida. His first job was making the steak. Soon he also learned to make French fries, clean the kitchen, and take out the garbage.
When business slowed down as a result of the oil spill in the Gulf of Mexico, he headed north and worked in a Chinese restaurant in New York.
Like the young woman I met on the plane, most of the students said their jobs were difficult and monotonous.
According to Sun, some of his fellow students said they were spending money to "eat bitter".
I believe their reaction can be attributed in part to the fact that most of them are only young and may not have done such jobs as cleaning their rooms at home.
The current education system in China does not do enough to address this problem. Only students from poverty-stricken families feel the need to take part-time jobs while they are in college. In the US, it is common for college students to work during the summer to help pay their tuition.
In that sense, the summer work/travel program is likely to help spoiled young Chinese learn what life is like in grassroots America.
Lan Yufan, a student leader from the Guangdong school, worked last year as a cashier at a supermarket attached to a gas station. He said he had to memorize all the English names of cigarettes and liquors, as well as their locations in the store. Some customers were impatient with him because he had trouble understanding their heavy accents.
However, he soon learned to express himself in simple English, instead of "organizing my thoughts" in Chinese and then translating into English.
Above all, the Chinese students seem to have learned to become independent, after a lifetime of having their affairs handled by their parents or schools.
Despite her grumbling, my flight-mate learned to make her own decisions and book her own travel to see cities on both the East and West coasts of the US.
When we met, she had already gotten on and off three flights, from Kodiak to Anchorage, from Anchorage to Seattle and from Seattle to San Francisco. After she landed in Washington, she would take a bus to Chinatown, and there she would board an overnight bus to New York.
I'd like to be a fly on the wall when she gets there.
The author is assistant editor-in-chief of China Daily and its chief US correspondent. E-mail: lixing@chinadailyusa.com
(China Daily 08/05/2011 page8)