Visitors go to pray in Wudang
( chinadaily.com.cn )
Updated: 2015-01-05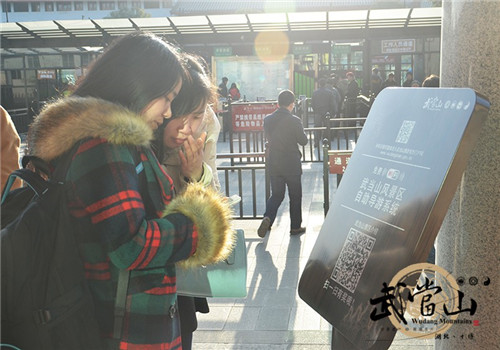 Visitors scan the QR code of a self-guide tourist system of the Wudang Mountains of Shiyan, Hubei province. [Photo/wudangshan.gov.cn]
During the New Year holiday, many tourists visited the Wudang Mountains in Shiyan, Hubei province, to pray for prosperity in the upcoming year. In addition to enjoying the beautiful scenery and praying for good luck, visitors can also learn the concept of healthcare.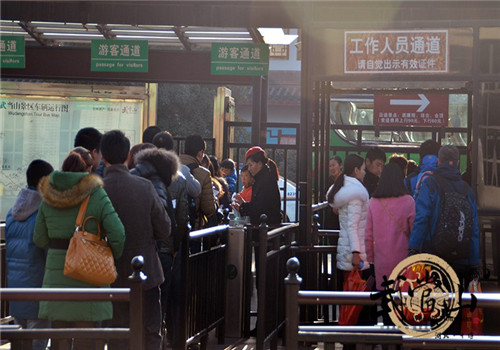 Visitors go to Wudang to pray for a prosperous year. [Photo/wudangshan.gov.cn]
As a world cultural heritage and a national key scenic spot, the Wudang Mountains are a Taoist holy land in China and the origin of tai chi. Wudang has also conserved the majority of its ancient buildings, such as Taihe Palace and Zixiao Palace.
Contributed by Wang Liang and Jiang Yuanbo from Wudang Mountains Tourism Bureau