Taipei to host Wudang cultural relics exhibition
( chinadaily.com.cn )
Updated: 2014-12-16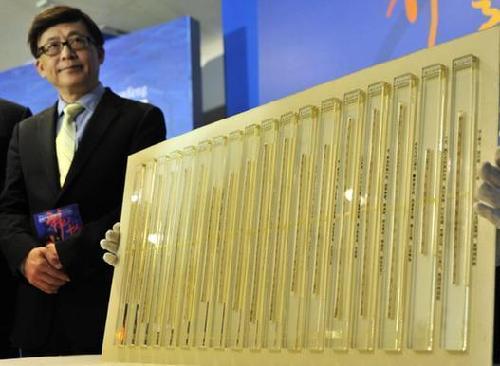 A staffer displays the Laozi Bamboo Slip from the Warring States Period (475-221BC) at the exhibition. [Photo /Xinhua]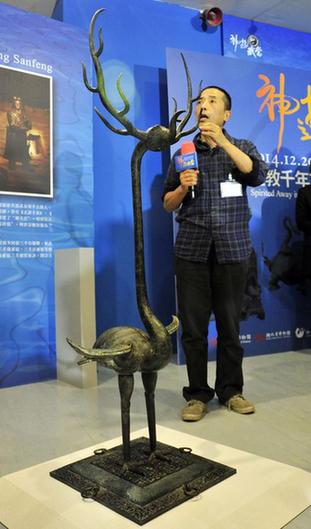 Wang Jichao, director of the exhibition department of Huibei Museum, introduces the bronze crane with antler, a treasure of the museum. [Photo /Xinhua]
A launching ceremony of the Wudang cultural relics exhibition was held on Dec 16 as a warm-up for the upcoming Taoist cultural relics exhibition.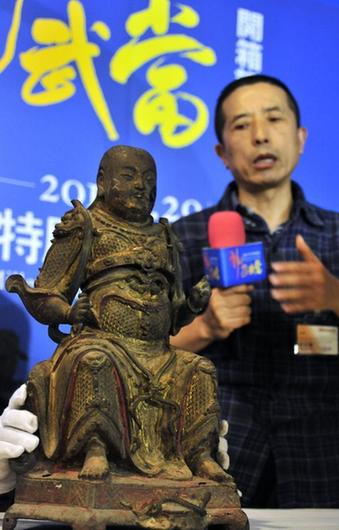 Wang introduces the bronze statue of Zhenwu (founder of Wudang) of the Ming Dynasty (1368-1644). [Photo /Xinhua]
A total of 183 precious cultural relics will be on display in Taipei's National Museum of History, Taiwan, from Dec 20, 2014, to March 29, 2015, to show the rich and profound Taoist culture.