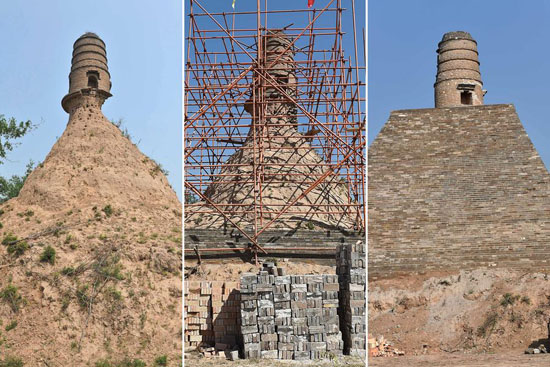 The restoration of the Wenfeng Temple in Qixian county, Shanxi province. Left: the temple before restoration, photographed on July 28; middle: the temple under restoration, August 25; right: the restoration work of the temple completed, Sept 24. [Photo by Zhan Yan/Xinhua]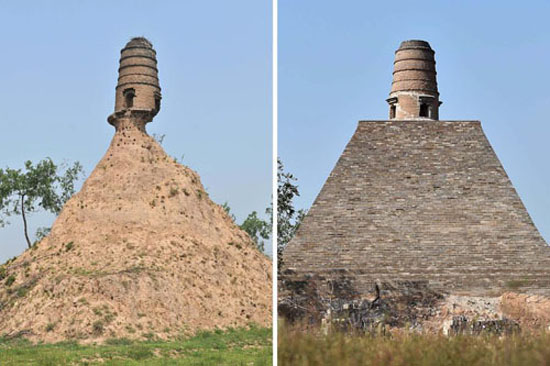 The restoration of Wenfeng Temple, in Qixian county, Shanxi province, which dates back to Ming or Qing dynasties, will be completed soon.
The project has attracted wide attention from the very beginning. Before the repairing work started, a group of the temple photos appeared on the Internet, and gained a large number of viewers within a short period of time. The temple, hanging in the air, looks like a rocket that is going to be launched, which is amazing that under such harsh conditions, the temple still exists after so many years. Internet users make jokes about the old temple and said it was very "strong".
The neighborhood of the temple is also being improved to ensure a cozy touring environment when the temple opens to the public.