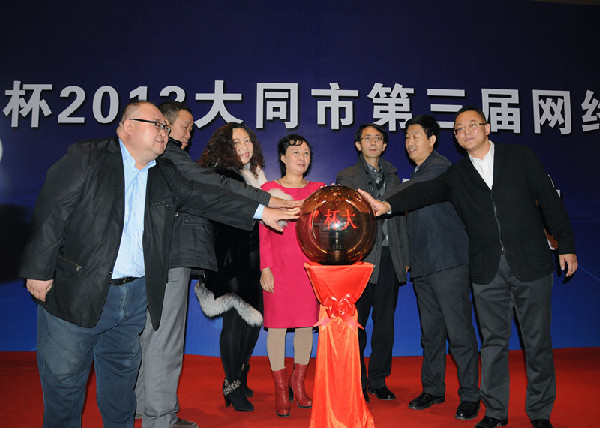 Launching ceremony of the 3rd Datong Network Singing Competition, on Nov 19, in Datong, Shanxi province.
The 3rd Datong Network Singing Competition, which opened on Nov 19, pulled in more than 3,000 singers from across the country.
This year's session differs from the previous two, with many more participants in three groups according to singing style -- bel canto, national melodies, and popular music -- rather than the indiscriminate jumbling of styles.
It starts with an open audition, followed by semi-finals, and then the final competitions, after two months, to pick a dozen stand-outs. There are other music awards as well for such titles as Most Potential Singer, Best Original Music, and Best Internet Commentator.
The first session, in 2011, attracted 1,000 participants, resulting in 1 million hits by 200,000 Internet users, which made it into the Datong Almanac. The second session, the following year, attracted 1,500 participants and got more than 2 million hits from 300,000 Internet users, and resulted in several singers getting contracts.
Edited by Roger Bradshaw