"Everyone finds a different meaning in life and we're not able to judge other people's life quality. Inner richness and peace are the joy of life, something that cannot be measured by material goods." Yang Yunjing, a post-80s girl from Datong, Shanxi province.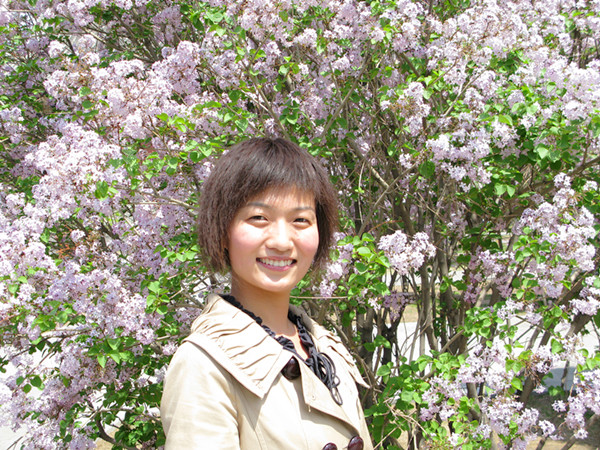 Yang Yunjing
Yang was a tour guide volunteer in Tibet and has won the "Tibet tour guide advanced individual" award and the national "Advanced Tibet autonomous region tour guide" award for several times. On Oct 30, 2013, Yang received the recognition and praise from China's National Tourism Administration and the Tibet autonomous region when she would leave Tibet after six months of volunteer work there. Tibet is really significant to Yang, who has been there five times as a tour guide. Her parents and friends cannot understand why she chose this particular work, but, amidst all the confusion, Yang just smiles and says, "Tibet has an indescribable charm. Everything becomes simple there, the nearest place to heaven."
Yang graduated from Shanxi University, in April 2007 with degrees in foreign languages and law and had two choices: be an exchange student in Germany, or volunteer for Tibet. If she chose Tibet, she would lose the opportunity of studying in Germany as an exchange student. When faced with this difficult choice, she chose the latter. In seeing her persistence, her father said, "There's an old saying 'Hop like a fish in the sea, fly like a bird in the sky.' Since you're so determined, I'll definitely support you. But no matter what happens, you have to face it on your own."
When Yang went to Tibet the first time, she got a "gift" -- altitude sickness – and had to be admitted to hospital of the city of Lhasa just after arrival, but she didn't mention a word of it to her parents. Then, during her volunteer work, she won recognition among her colleagues and tourists for her sincerity and hospitality and she received a letter of commendation from a domestic travel team.
Once time, when she returned to her dorm well after midnight, she suddenly got a call from colleague telling her that an elderly German member of her tour group was suffering from altitude sickness. Hearing this, Yang rushed to the hospital and decided to stay and look after the elderly woman so that her colleague could attend to the other tourists.
This Tibetan volunteer experience helped Yang to learn about cherishing things and being tolerant and sincere. "As long as I think of the sky there, I can laugh it off, no matter what difficulties I may encounter."
Edited by Roger Bradshaw