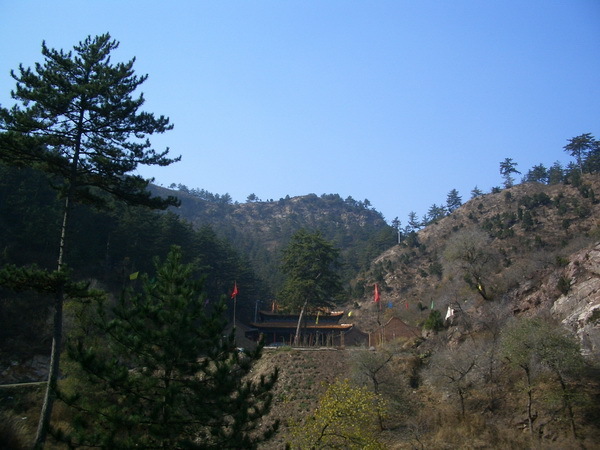 The Dengfeng Temple is 3 miles to the east of the village of Yanyunya in the countryside of Lingqiu county, Shanxi province. It is surrounded by mountains that are covered with pines trees to the south, and with cypress trees to the north. So, there is a famous local saying that "Dengfeng Temple will never be disturbed with the pine and cypress trees around it".
The temple has five tablets in it but they contain no record of when exactly the temple was built. However, according to local records, it was expanded during the Liao Dynasty (916-1125), and rebuilt during the Ming and Qing dynasties (1368-1911) and during the Republic of China.
The temple sits towards the east and is divided into upper and lower parts that are connected by 12 steps. It is 43.5 meters long and 20.9 meters wide and has three main halls, along with side halls, a bell drum tower, a meditation area at the front and side gates, so, it lacks nothing in its design and structure. After 1970, the structure collapsed but were rebuilt in recent years.
There are many legends surrounding the Dengfeng Temple and the way the pines and cypresses are spread around it. But those legends all seem to reflect the local people's feelings about the temple.
The mountain around the temple has many wild medicinal plants such as codonopsis pilosula and astragalus mongholicus, but also some poisonous insects, scorpions, and leopards. The insects, whose sting can kill a bull in a matter of seconds, are a real threat for anyone wanting to reach the temple in the charming summer months.