National Museum hosts retrospective for legendary Wuxi artist
(chinadaily.com.cn)
Updated: 2017-05-16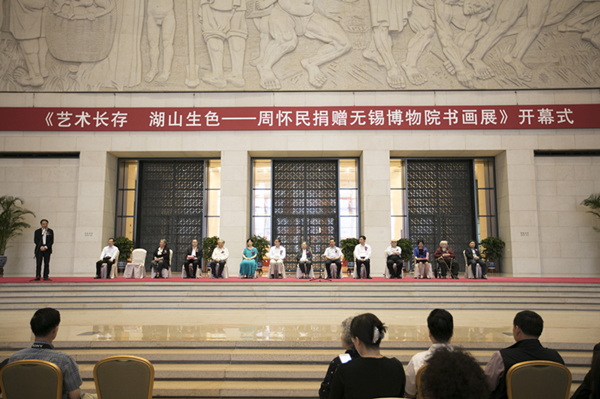 The opening ceremony of Zhou Huaimin's exhibition takes places. The exhibition is themed around the notion of art's enduring quality and the beauty of the natural world. [Photo/chinadaily.com.cn]
A retrospective on one of Wuxi's great painters, Zhou Huaimin (1907-1996), recently opened at the National Museum of China in Beijing.
The exhibition has been touring China to mark the 110th anniversary of Zhou's birth and the more than 60 paintings and calligraphic works, some created by the Chinese master and others part of his collection, can be viewed until May 20.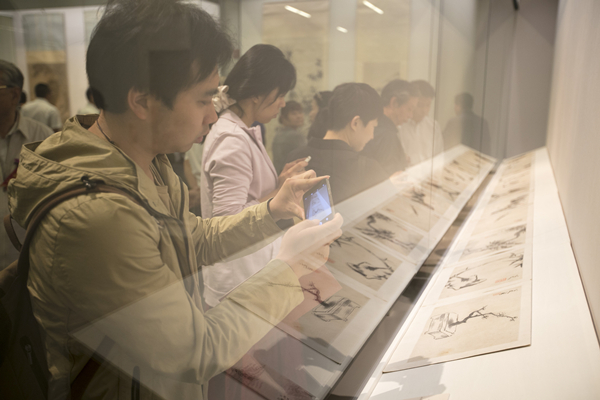 Visitors to the National Museum of China in Beijing have the opportunity to look at Zhou Huaimin's famed drawings. [Photo/chinadaily.com.cn]
A native of Wuxi, Jiangsu province, Zhou spent more than 70 years working in Chinese painting and is best known for his drawings of reeds and grapes.
Aside from his legacy as a painter, Zhou was also an enthusiastic collector and donated his entire body of work to his hometown in 1987. The works of art are now housed in a Wuxi museum.
Tel: 0510-81178873
E-mail: haiyulu@163.com