Editor's note:
Messengers of spring, embodiments of beauty, flowers are one of the most amazing wonders of Changsha county. As a new year dawns, closely followed by spring in tow, we can look forward to another round of floral blooms in the following months.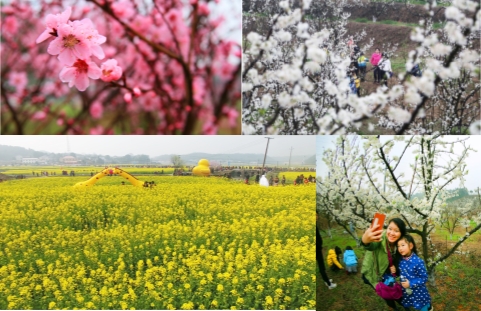 Flowers add color to Changsha county
With the arrival of warm spring days, a host of colorful flowers are in full bloom in the parks of Changsha county.
Plum blossoms, peach blossoms, and magnolias are particular favorites among local people and visitors.
Changsha county has become a "garden city" and has its second three-year "green city" plan underway, which has helped improve the environment in the region.