News
Cherry blossom resort project settles in Changsha county

Updated: 2016-06-30
The Xunlong River Eco Art Town in Changsha County is expected to be built into the largest cherry blossom resort in central south China.
Two local companies, Hunan Kangshou Health Management and Hunan Palm Xunlong River Eco-agricultural Development Co, reached an agreement on the Xunlong River Wonderful Sakura Valley project on June 28.
The Sakura valley, with a planned area of 300 mu (20 hectares), will plant 10,000 sakura in various breeds during the first phase project, which involves an investment of 500 million yuan ($ 7.53 million). The project will begin operations this July, and open to the public next March.
Xunlong River Eco Art Town in Changsha county is noted across Hunan province for its eco-environmental protection and natural scenery.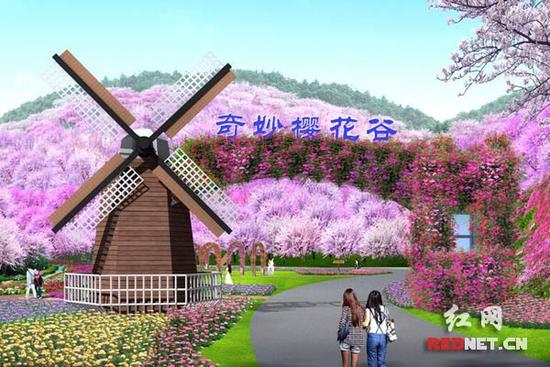 An artist's sketch of the Sakura valley in Xunlong River Eco Art Town. [Photo / rednet.cn]
In recent years, the local government has sought to revive the region's long tradition in porcelain making and boost local industry with the cultural influence of ancient Tongguan kilns, which have a history of 1,200 years.
Contact Us
Tel: +86(0731)-8401-8486
Add: No.19, Kaiyuan Rd, Xingsha, Changsha county