News
Cherry blossom festival opens in town along Liuyang River

Updated: 2016-03-28
A red and pink cherry blossom festival has been opened in Jiangbei town, Changsha county on March 26, attracting tourists from across Hunan province. The festival is part of the county's effort to boost the Liuyang River Cultural Tourism Industry Belt.
The county, a district of Hunan capital city Changsha has seen rapid development in recent years. It ranked the 8th on China's Top 100 Economic and Competitive Counties list in 2015, and has maintained a leading position in comprehensive strength among counties in central and western China for eight years in a row.
Along with its economic growth, the county has also done well in ecological protection. It has been rated as a national ecological county, the first in Central China.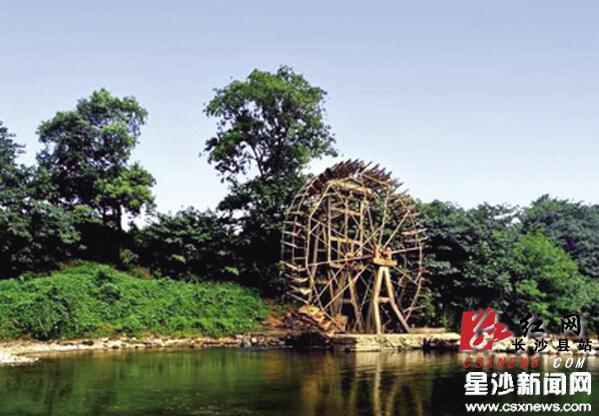 A Chinese noria along the Liuyang Riverside in Jinzhou village, Jiangbei town. [Photo / csxnews.com]
Before it empties into the Xiangjiang River, the Liuyang River rises from the Dawei Mountain in the east end of Liuyang city, running westward through Changsha county's Jiangbei town. The county has built a batch of tourism spots along the river's Jiangbei section, including a huge flower base and the Longtoujing Modern Farm.
The river has already become popular nationwide as two songs taken its name-- one by Li Guyi, a famous Chinese singer and dancer, and the other one in the name of Liuyang River 2008 by Zhou Bichang.
Now Changsha city endeavors to turn the beauty of Liuyang River songs into reality. The city is boosting the belt along the river, famous for its nine bends.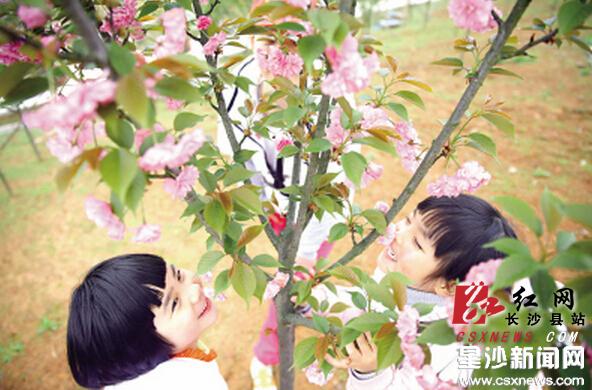 Children play under a cherry tree in Jiangbei town. [Photo / csxnews.com]
In recent years, the local government has sought to revive the region's long tradition in porcelain making and boost local industry with the cultural influence of ancient Tongguan kilns, which have a history of 1,200 years.
Contact Us
Tel: +86(0731)-8401-8486
Add: No.19, Kaiyuan Rd, Xingsha, Changsha county