Pingtan becomes a haven for China's restless 'post-90s'
( chinadaily.com.cn )
Updated: 2017-06-06
| | | | | | | | | |
| --- | --- | --- | --- | --- | --- | --- | --- | --- |
|   | | Print | | Mail | | Large Medium  Small | | 0 |
Like the US' "baby boomers", China's "post-90s", born between 1990 and 2000, are often seen as a transformative generation.
Born well after the start of China' s market reforms, this tranche of millennials are the first generation to take a modern, prosperous, globalized China for granted.
This has given them a profoundly different outlook to their older, more conservative peers, who grew up before China opened up and became a global superpower.
As a result, the post-90s are the subject of endless speculation. For some commentators, they are the creative, digitally native non-conformists who are going to turn China into an innovation powerhouse.
For others, they are lazy, selfish and cynical " little emperors ", made soft by their comfortable upbringings.
But what are the post-90s really like? Pingtan, an island city in Fujian province, has become a haven for many restless millennials keen to experiment with new lifestyles and forge a new path.
Here, we meet some of these post-90s making their mark in Pingtan.
Chen Jiexiao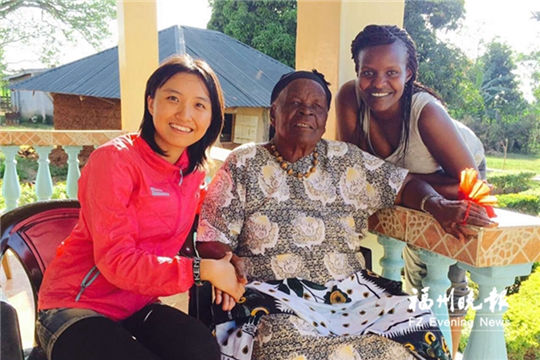 Chen Jiexiao (left), who was born and raised in Pingtan, Fujian province, pays a visit to the former US president Barack Obama's grandma (center) in Kenya in 2015. [Photo provided to chinadaily.com.cn]
Chen Jiexiao, who was born in Pingtan in 1991, has dreamed of exploring the world since childhood.
Chen didn' t opt to look for a job with a stable income after graduating from Ocean University of China, as most Chinese parents expect. Instead, she embarked on her global adventure.
In the past six years, Chen has travelled to 26 countries across the world.
In 2015, Chen spent the Spring Festival in Kenya, where she paid a visit to the former US president Barack Obama' s grandma, interviewed some long-distance runners and learned how to make African wood carvings from local tribesmen.
" The point of traveling is not just to enjoy beautiful scenery," Chen said. " It is the experience that matters."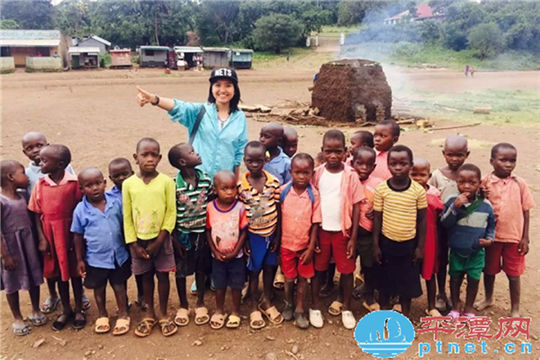 Chen Jiexiao poses for a group photo with local children in a village in Kenya. [Photo provided to chinadaily.com.cn]