Fujian stresses food security
( chinadaily.com.cn )
Updated: 2015-12-18
It was announced at a summit on food security on Dec 17 that Fujian intends to strengthen food safety.
At the summit, Feng Enyuan, vice chairman of the China Cuisine Association, introduced measures to ensure food safety in the catering industry and Lei Yue, deputy general manager of China Economic Net, noted that media groups play a key role in promoting food safety.
According to brand expert Su Guofeng, in the Internet era food safety problems are hard to conceal. Only if companies provide transparent information can they build trust among customers.
Fujian will further improve the management mechanisms of food safety and establish a normative and transparent working model.
A "food safety around schools" campaign was launched on the same day to promote food safety knowledge in Fujian's schools. The first stop was Fujian Agriculture and Forestry University, with experts, company representatives and a judge of the Fujian Senior People's Court in attendance.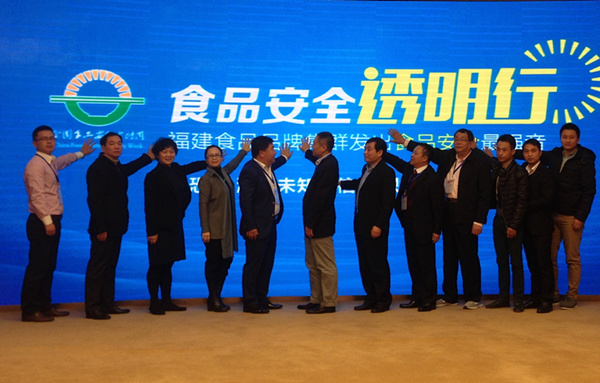 A summit on food security is held in Fuzhou, Fujian province on Dec 17. [Photo by Yang Jie/chinadaily.com.cn]