Changqiao protects lounge bridges for tourism
( chinadaily.com.cn )
Updated: 2015-07-08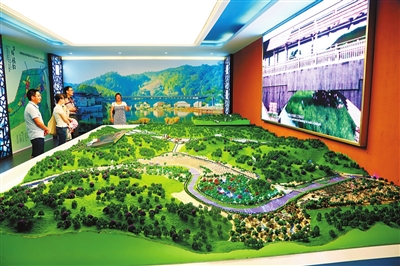 Visitors learn about lounge bridges in a  museum. [Photo/Min Dong Daily]
Changqiao town, in the southwest of Pingnan, has spent more than 10 million yuan ($1.61 million) in renovating lounge bridges, building related museums and developing bridges for rural tourism, aiming to build into a livable eco-town and travel destination of lounge bridges.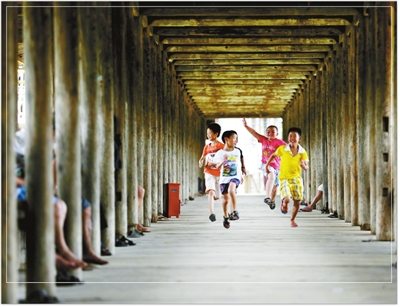 Children play in a lounge bridge.[Photo/Min Dong Daily]
The timber arch lounge bridges in Changqiao, including China's longest bridge of the kind – 110-meter Wan'an Bridge, entered the China UNESCO World Heritage Tentative List in 2012.
The techniques to build timber arch lounge bridges entered UNESCO's List of Intangible Cultural Heritage in Need of Urgent Safeguarding in 2009.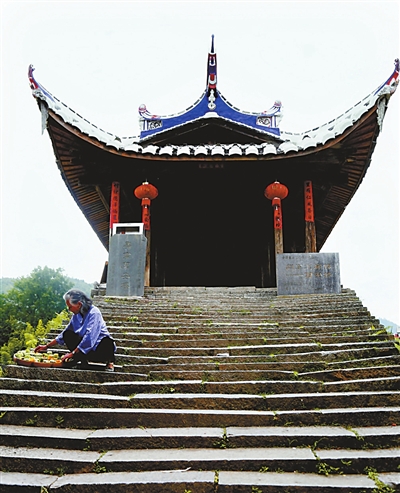 Wan'an Bridge[Photo/Min Dong Daily]
Now, rural tourism in the south of Pingnan, based on Wan'an Bridge, is significant to the county's tourism. Together with the national scenic spot Mandarin Ducks Creek in the northeast of the county, it is the highlight of Pingnan's tourism.