Fujian Party Chief calls for innovation by enterprises
( chinadaily.com.cn )
Updated: 2015-01-20
It is a matter of "do or die" for Fujian's state-owned enterprises (SOE) when it comes to innovation and reform, said You Quan, Party Secretary of Fujian.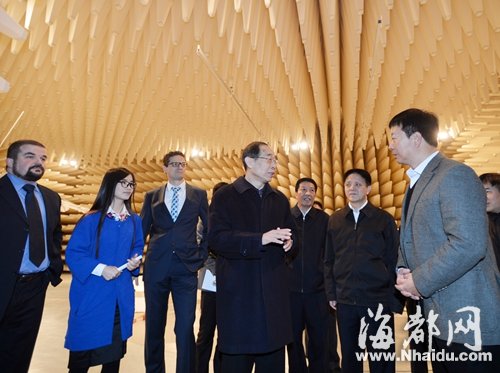 You Quan (C), Party Secretary of Fujian, inspects the Fujian Motor Group in Fuzhou, Jan 19. [Photo/Nhaidu.com]
SOEs are leaders of their own industries. Facing a slowed economic growth and a checkered market, they ought to have a bigger vision and business savvy, he said at a seminar with SOE heads in Fuzhou on Jan 20.
The key for SOE's development nowadays is to strengthen their main business by making innovations, as the golden days for easy money are gone long ago, he added.
He then took an example to convey his argument. A lady usually gets her nails polished at a beauty parlor. With the e-commerce platform, she can make an appointment with the manicurist, who will do the nails during her meeting with friends at a coffee store. By doing this, the consumer makes efficient use of her time, while the manicurist makes more money.
"Saying no to innovation and reform is like waiting for death for enterprises. They must try to elevate their competiveness by making innovations," said You.