Chang Xiufeng came to art late in life.
After spending 70 years in a small village in the countryside, she moved to Guangzhou in 2003, to live with her son. She began painting after making a pen and ink sketch of her a small village to explain to her granddaughter what one looked like.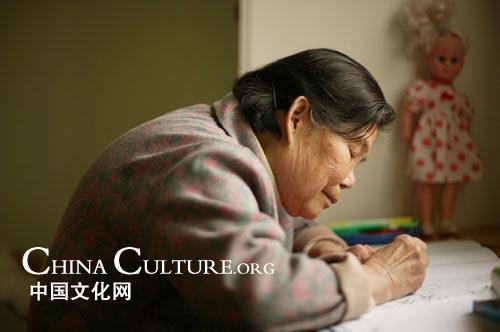 Chang Xiufeng draws picture at her home 
After her son posted pictures of some of her work online, she was quickly dubbed the "van Gogh grandmother" by impressed internet users. Chang, however, doesn't believe that her blog is so widely read. "I think only 40 people maximum read my blog," she says firmly.
Nevertheless, she was soon invited to hold an exhibition for charity in Hong Kong; more than 100 of her paintings were displayed. Last month, China Citic Press came out with a book of her paintings accompanied by accounts of her daily life written by her son.
Most of her art depicts memories of her old village. "I still vividly remember what my village looks like. I don't need to think about what color should be used," she said.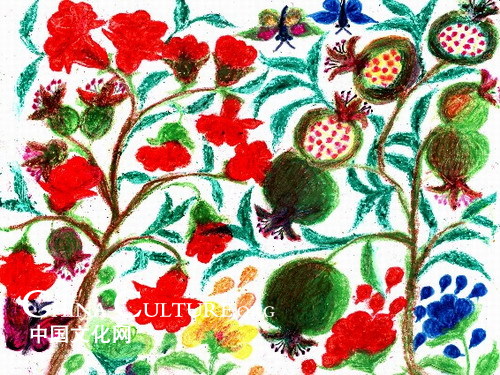 One her favorite paintings is of an old village house surrounded by decaying trees.
"It describes the agony and hardship of village life. Decaying trees symbolize the difficulties we faced," she explains.
"I did not know how to express my feelings in words," she says. "So I draw to express my innermost feelings."
She has also drawn a brightly colored of a group of sunflowers that resembles van Gogh's famous sunflower painting.