Cultural ministers from 17 Asian countries vowed to step up efforts to boost cultural development during a global economic downturn, at the ongoing 11th Asian Arts Festival. Ministers also signed an initiative on cultural cooperation August 18.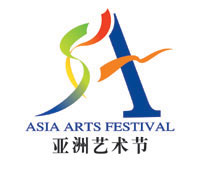 According to the initiative, these countries will carry out "far-ranging and substantial cooperation" on cultural development and human resources as contributions to restoring the confidence of the society and promoting the economic revival.
The 11th Asia Arts Festival, jointly sponsored by China's Ministry of Culture and the People's Government of Inner Mongolia Autonomous Region, will be held from August 18 through 26 in the city of Ordos in the Inner Mongolia autonomous region. It is the first time that the Asia Arts Festival is held not only in the central and western regions of China, but also in the minority nationality regions of China.
The theme of the nine-day festival is "Auspicious Prairie, Blissful Asia" and will present popular Asian art forms that highlight Mongolia's ethnic culture. It will include the traditional Ordos Naadam Festival which includes wrestling, horse-racing and archery.
Several exhibitions that show Asia's different cultures will be held, including the 1st Intangible Cultural Heritage of the Ethnic Minorities Exhibition and the 4th Exhibition of Art Collections of Embassies in China.
Since its birth in 1998, AAF has been committed itself to help Asian and the world's people to enhance their understanding of each other's cultures via cultural exchanges and dialogue between different civilizations.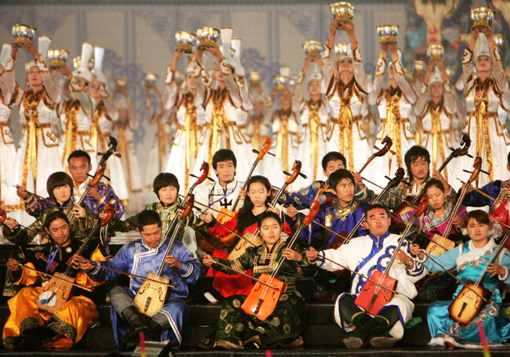 Performers play matouqin, a horse-head stringed instrument of Mongolian ethnic group, during the opening ceremony of the 11th Asian Arts Festival in Ordos, in north China's Inner Mongolia Autonomous Region, August 18, 2009. [Xinhua]