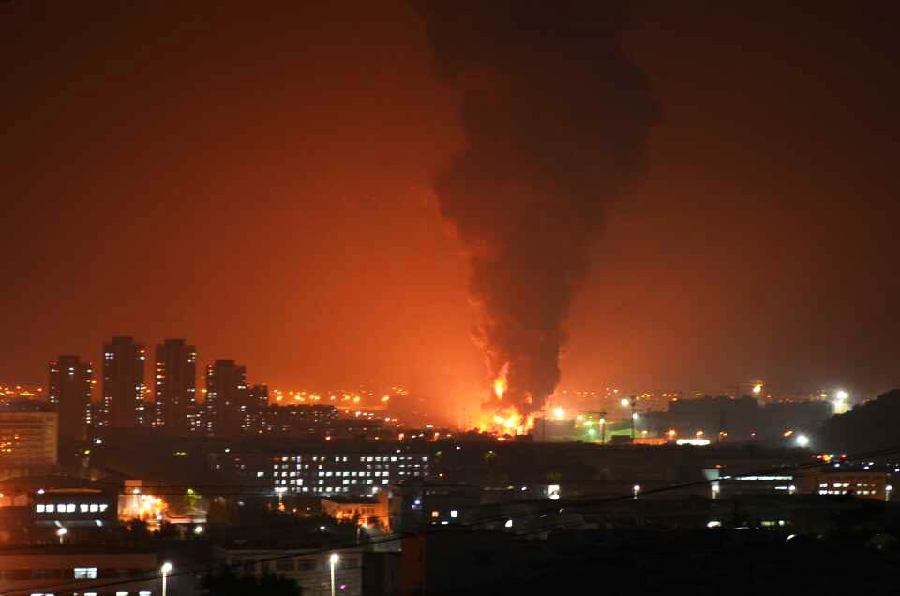 Dense smoke and flames are seen coming from a crude oil spill in northeast China's coastal city of Dalian, June 30, 2014. [Photo/IC]
DALIAN - A crude oil spill from a pipeline of PetroChina, the country's largest oil and gas producer, caused a huge fire in northeast China's coastal city of Dalian on Monday evening, but no casualties were reported.
The oil pipeline near Dalian University in Jinzhou New District was damaged and oil leaked due to the drilling operation of a local construction engineering company at around 6:30 pm.
The spill flew into the urban sewage pipeline network and fire broke out at the exit of the urban pipelines. Residents nearby were evacuated.The valves on both ends of the oil pipeline were shut after the leak.
Fire fighters managed to put out the flames at 1 am Tuesday.