GUIYANG - A third postmortem examination confirmed that the girl whose controversial death sparked a violent protest in southwest China had drowned, upholding results of previous autopsies.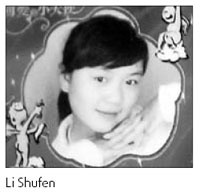 Guizhou provincial Communist Party chief Shi Zongyuan made the remarks at a conference on the protest on Thursday afternoon.
There were doubts on the cause of the girl's death on the Internet and among the media and public, which had caused complaints, Shi said.
He urged officials attending the conference to announce the factual details of the incident as investigation went on in a timely manner.
Five experts from the Guizhou Provincial Department of Public Security and the provincial Higher People's Court conducted the third postmortem on Wednesday, prior to the girl's burial.
Related readings:



 Weng'an police chief sacked


 Girl's kin wait for third postmortem


 Officials admit residents harbored grievances
Relatives of Li Shufen, 17, and many local residents in Weng'an County, contended she was raped and killed by individuals who had connections with local government and police officials.
However, officials told a press conference on Monday night there was no evidence the teenager had sexual intercourse before her death. In addition, the three people who last had contact with Li were from local villages and none had connections to officials.