TOKYO -- Visiting Chinese State Councilor Tang Jiaxuan met with Japanese Foreign Minister Masahiko Komura late Thursday.
The two made a candid and deep exchange of opinions over the Sino-Japanese relationship and international issues of mutual concern.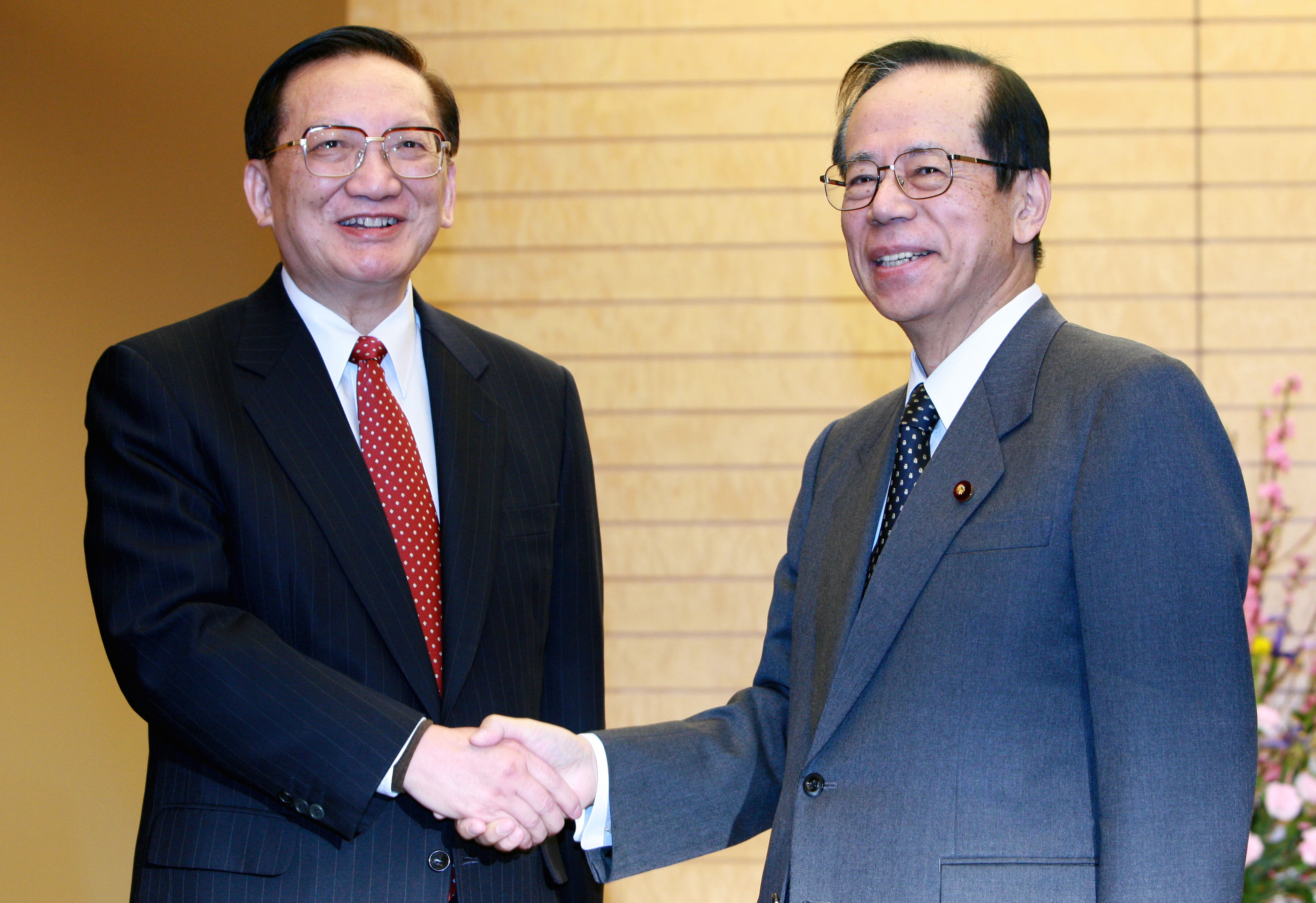 Visiting Chinese State Councilor Tang Jiaxuan (L) met with Japanese Foreign Minister Masahiko Komura at the prime minister's official residence, Tokyo late Thursday. [Xinhua]
Tang said the Sino-Japanese relationship is facing important opportunities for development. He called on the two countries to closely work together to ensure the success of Chinese President Hu Jintao's upcoming visit to Japan, which bears great significance in pushing forward the stable development of the Sino-Japanese relationship in the long term.
Related readings:


 Japan expects Hu's visit to achieve "important progress"


 Strategic talks to precede Hu's visit to Japan


 China-Japan ties face historic opportunities


 China, Japan websites join hands for Olympic coverage


 China's Premier Wen plays catch-ball with Japan PM


 Fukuda: Japan-China ties not to relapse into difficulties
As year 2008 marks the 30th anniversary of the signing of the Treaty of Peace and Friendship between Japan and China, and is also the China-Japan Youths Friendly Exchange Year and the Beijing Olympic year, the two sides should promote cultural communications and properly deal with sensitive and outstanding incidents to further improve the sentiment of the people toward each other, said Tang.
For his part, Komura said the Japanese government regards President Hu's scheduled visit as a very important event and hopes to take the opportunity to boost bilateral communications and cooperation and promote mutual understanding and friendship between the peoples of the two countries.
Tang and Komura agreed to continue high-level talks on the East China Sea gas field issue and strive for concrete development as soon as possible.
The two also agreed to strengthen cooperation in the field of food safety.