Hyundai recalls defective Rohens in China
Updated: 2013-11-11 20:53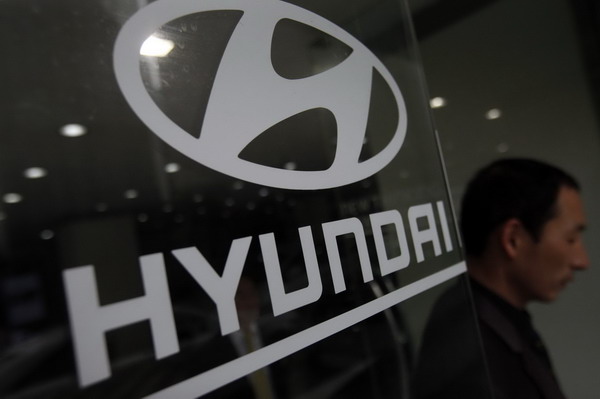 A visitor walks past a Hyundai Motor logo at a Hyundai dealership in Seoul April 25, 2013. South Korea's Hyundai Motor Co posted a 15 percent fall in its quarterly net profit, broadly in line with forecasts, as it was hamstrung by production stoppages and unfavourable currency moves. [Photo / Agencies] 
BEIJING - Hyundai Motor Group (China) Ltd. started  recalling some of its imported Rohens cars on Monday, due to problems with the hydraulic electronic control unit (HECU), China's quality watchdog announced on Monday.
The recall will involve 1,547 vehicles produced between April 8, 2008 and March 16, 2012 and sold to the Chinese mainland, the General Administration of Quality Supervision, Inspection and Quarantine said in an online statement.
The chemical reaction in the HECU of the defective vehicles has affected the proper working of the plunger piston, the statement said.
The manufacturer will offer free checks and replace the brake fluid in the recalled cars starting on Monday.
Hyundai Motor Group (China) Ltd. is a subsidiary of Hyundai Motor Group, a leading car producer in the Republic of Korea.