Ford says October China auto sales up 55%
Updated: 2013-11-06 14:31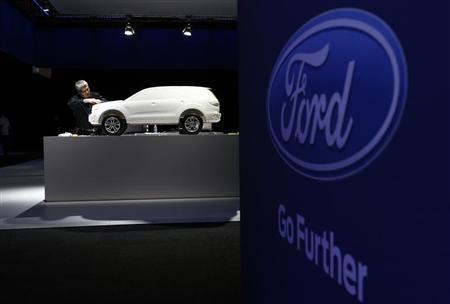 A model of Ford SUV.[Photo/Agencies]
BEIJING - Ford Motor Co and its local partners in China sold a total 93,969 vehicles on a wholesale basis in October, an increase of 55 percent from a year earlier, the company said on Wednesday.
That compared with a 61 percent increase in September.
In the first 10 months of the year, sales by the Dearborn, Michigan-based automaker totaled 741,818 vehicles on a wholesale basis, up 52 percent from the same period last year.
Ford, whose sales have been boosted by hot demand for models such as Focus and Mondeo, has now overtaken its Japanese rival Toyota Motor Co, whose sales grew only 4.9 percent during the first 10 months to 719,200 units.
Ford partners with Chongqing ChangAn Automobile Co Ltd and Jiangling Motors Corp in making vehicles in the world's biggest automotive market.