Related publication: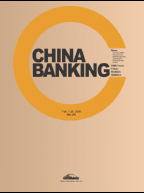 Three-quarters of Chinese consumers said they were optimistic about their financial prospects and confident in China's economy, according to the results of a survey issued by Citibank (China) Co Ltd on March 16.

The survey, based on 900 random samples from Beijing, Guangzhou and Shanghai in October of 2009, consisted of 39 questions on people's financing decisions and financial habits.

Although nearly half of the respondents said they were affected by the global financial crisis, 77 percent were still optimistic or very optimistic about their financial prospects, which higher than in other surveyed markets.

It also showed 76 percent of the respondents were more careful about their own financial status, and three-fifths said they have abundant knowledge of personal financing.

Also, 64 percent respondents were confident in ...

The full text is available in the February Issue of China Banking.Please visit E-Shop for more subscription details.