Picturing a life that's long disappeared to keep it in the present
Share - WeChat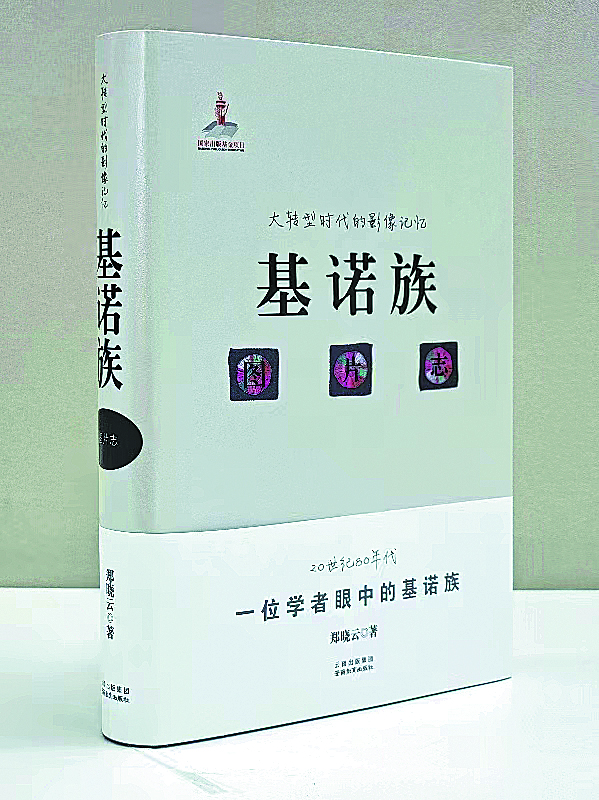 With his 40-odd years of field research on the Jinuo ethnic group, sociological researcher Zheng Xiaoyun, who now works as a professor at Hubei University, has recently published a photo collection, titled Jinuo Group, featuring more than 300 vivid photographs taken by Zheng that depict the transformation of Jinuo villages in the 1980s.
The book shows many facets of Jinuo people's lives, including the natural environment in which their villages are located, traditional "long house" dwellings, their farming and production work, their social lives and the group's traditional customs.
According to Zhao Hu, editor-inchief of Yunnan Education Publishing House, they found out about Zheng's collection of photos in 2019. Believing them to be a meaningful record, they sought permission to publish them.
Zheng says, "I had several thousand old photos, and I thought it was a good chance to organize them."
Zhao says, "The book is a true and detailed record of a lifestyle that has since completely disappeared, which can also provide visual support for the protection and development of the culture of Jinuo ethnic group.
"It plays an important role in rescuing and protecting their outstanding traditions, maintaining the cultural and historical memory of them, and enhancing their cultural confidence," he adds.
Zhao is particularly taken with a photo of an old woman holding a packet of bean sprouts, sporting a big smile and looking at the camera.
The woman was selling the bean sprouts, which she had grown herself, at the first trade fair of the Jinuo group in 1984, which was a significant event in the group's history. Prior to that, local people mainly lived a self-sufficient life without a commodity economy.
Zheng notes that taking photos was not a cheap way of recording the group's activities in the 1980s. He says that, at that time, a roll of film was expensive, and the Yunnan Academy of Social Sciences, where he worked, only provided five rolls of film every time he went to the Jinuo Mountain. He often bought his own film in order to take more photos.
Organizing and restoring the photos was also an arduous task. Since so many years have passed, many of Zheng's photos have become fragile, with many scratches. Zheng scanned over 2,000 of them, and chose more than 300, restoring each one digitally so they could be used in the book.
Among all of the books he has published about the Jinuo ethnic group over the years, the new photo collection is special in Zheng's eyes as "it attempts to tell the story of the Jinuo ethnic group in a visual language, which cannot be expressed in words".