Conference for Ocean Decade launches in Qingdao
Share - WeChat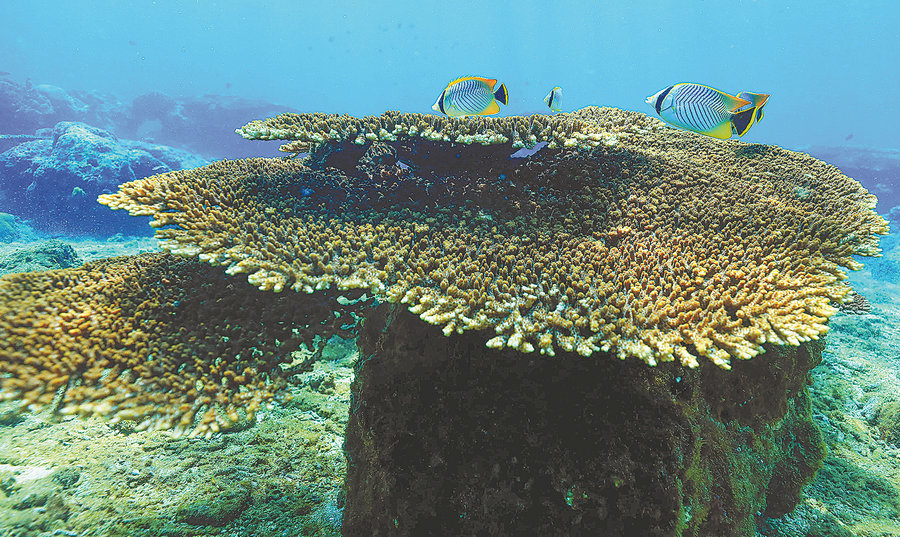 The International Launching Conference of the United Nations Decade Collaborative Center on Ocean-Climate Nexus and Coordination Among Decade Implementing Partners in the People's Republic of China opened in Qingdao of Shandong province on Wednesday.
The center, officially abbreviated as DCC-OCC, was established in June 2022 in Qingdao after receiving approval from the Intergovernmental Oceanographic Commission of UNESCO, which oversees the UN Decade of Ocean Science for Sustainable Development (2021-2030) program.
The five-day event is intended to develop the DCC-OCC's global partnership and network for effectively supporting the Ocean Decade Actions, promote cooperation among Decade Coordination Units, Decade Collaborative Centers and Decade Coordination Offices and across Decade Programs and Projects.
More than 300 researchers from over 100 organizations in the UN and nearly 30 countries will take part in the conference. The event has six parallel sessions, with topics ranging from marine micro-plastic pollution to seamless forecasting system.
Sponsored by the First Institute of Oceanography under China's Ministry of Natural Resources and several other domestic and foreign institutes, the DCC-OCC is tasked to engage in generating new knowledge and solutions for the ocean-climate nexus to help to mitigate and build resilience against climate change, engaging stakeholders, developing partnerships, advocating best practices, and communicating information and products with a wide range of stakeholders, according to the Intergovernmental Oceanographic Commission of UNESCO.
The center's duties include identifying and filling data and knowledge gaps of the ocean-climate relationship, evaluating and screening for the most effective model testbed schemes, and coordinating relevant stakeholders nationally and globally.
Ocean Decade, endorsed and implemented by the United Nations General Assembly, has been described as once-in-a-lifetime global initiative on ocean science and technology at the beginning of the third millennium, aimed at promoting innovative scientific solutions in the field of oceans for the sustainable development of oceans, climate and human society.