More efforts called for to protect world's oceans
Share - WeChat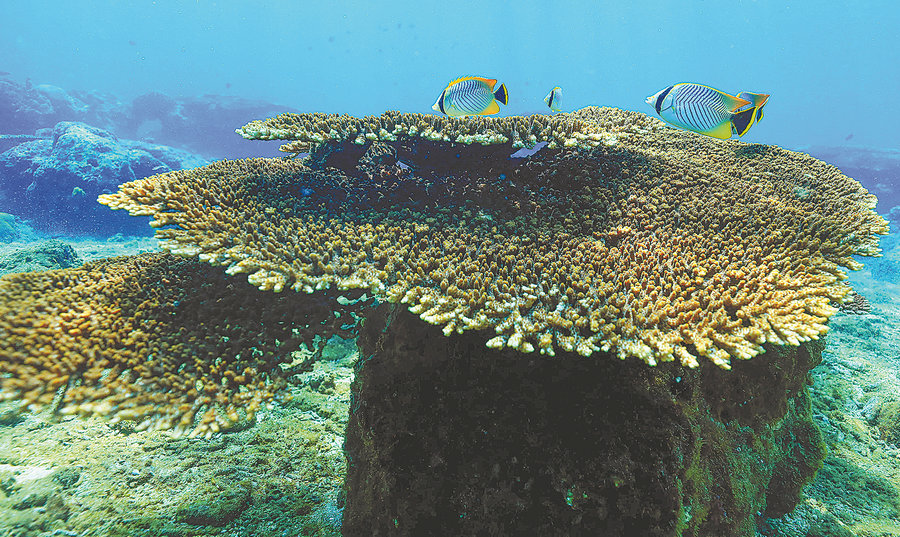 International experts, dignitaries and envoys to China called for a united global effort in preserving oceans at a seminar in Beijing on Tuesday.
More than 150 guests from more than 20 nations, including the United Kingdom, Italy, Costa Rica and Brazil, attended the seminar that focused on the environment, development and ecological protection of the world's oceans.
Du Zhanyuan, head of the China International Communications Group, one of the organizers of the event, said the peace, protection and sustainable development of the oceans have become important issues affecting the development of human rights worldwide.
"We need to care for the ocean as we do for life... We need to work together to build partnerships for a blue economy and jointly develop marine resources," he said.
Wang Antao, deputy director of the Department of International Cooperation at the Ministry of Natural Resources, said China's high-quality development of the marine economy has created employment opportunities and sources of income, guaranteeing the right to survival and development.
"Faced with the crises and challenges of the marine environment, no country or region can act alone. We need to help each other to ensure the sustainable development of the ocean, and promote the healthy development of global human rights," he said.
Alain Wong Yen Cheong, Mauritian ambassador to China, agreed that protecting the marine environment is vital to human rights.
In 2021, the United Nations Human Rights Council recognized for the first time that a clean, healthy and sustainable environment is a human right, he said.
He said that in the past, Mauritius had an overfishing problem and exploited its abundant marine populations. Today, the island nation has banned all activities that involve the unrestricted extraction of resources to protect the environment and so the tourism industry in Mauritius can become a greater economic pillar.
He said Mauritius possesses over 2.3 million square kilometers of marine territory and it is crucial that people there take care of the vast oceans, which harbor abundant marine resources.
With thousands of vessels crossing these waters, oceans are becoming increasingly endangered. The country must find new ways to protect the marine environment, he added.
Marcio Pochmann, president of the Brazilian Institute of Geography and Statistics, said that Western-style modernization, characterized by individualism and consumerism, is no longer suitable for today's global development needs.
"We need a new model of modernization to meet the challenges of today. In terms of marine environmental protection, Chinese-style modernization can provide valuable experience for the Global South. Brazil hopes to work with China to explore marine environmental protection and sustainable development," he said.
The seminar was organized by the China Foundation for Human Rights Development, the China Oceanic Development Foundation, and China International Communications Group.