Anesthesia drug put on control list to halt abuse
Share - WeChat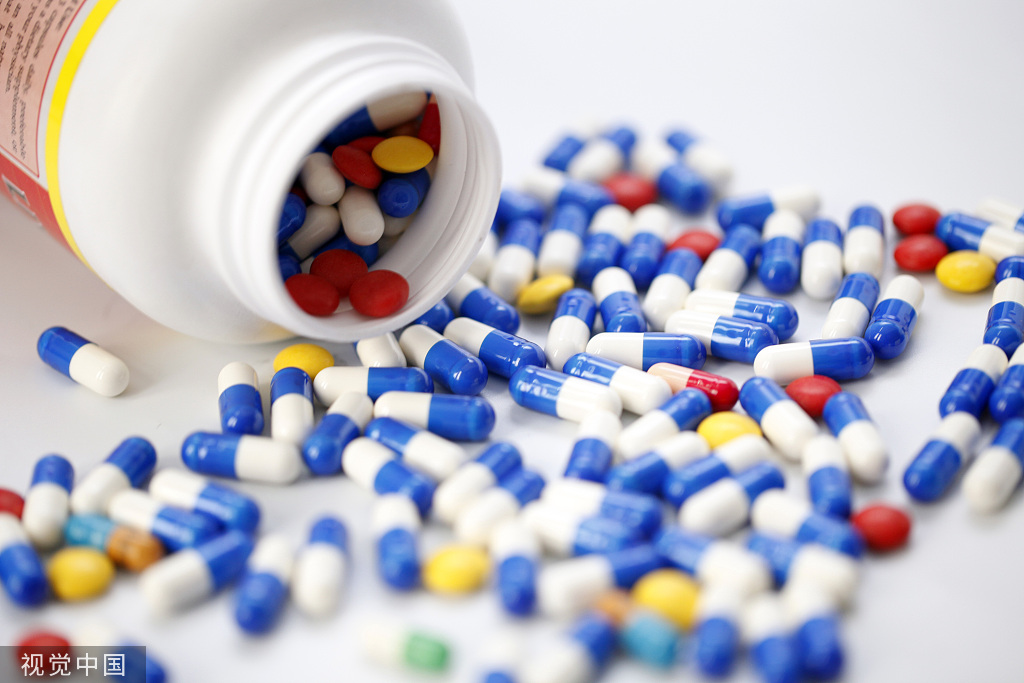 Prevention of misuse of substitute substances priority, says authority
The short-acting anesthetic etomidate will be placed under control starting in October, becoming the latest drug to be added to China's regulation list, the anti-drug authority announced on Tuesday.
The National Medical Products Administration, the National Health Commission and the Ministry of Public Security have approved the control of 10 new drugs, including etomidate, this year, in an effort to intensify anti-drug operations and halt the spread of new narcotics abuse, said the Office of China National Narcotics Control Commission.
Etomidate, which is primarily used for inducing general anesthesia, has been in use in China for more than 30 years and is classified as a prescription drug. It is currently not listed in the United Nations Convention on Psychotropic Substances.
Once a drug is put on the control list, the public security organs can crack down on its illegal production and trafficking.
Zhao Zhongchen, deputy director of the NNCC, said that this year, due to crackdowns on the entry and circulation of mainstream conventional drugs, which are now prohibitively expensive and not easily available, there has been a rise in abuse of substitute substances, including etomidate and nitrous oxide, also known as laughing gas, multi-drug abuse, and the misuse of psychotropic drugs and synthetic cannabinoid substances.
Etomidate is used in capsules of e-cigarettes while N2O is inhaled, Zhao said.
"Many people, especially young people, mistakenly believe that since these substances have not been classified as drugs, they are harmless. However, these substances are highly addictive and pose serious danger to individuals and society. Incidents of fatalities, disabilities, and accidents caused as a result of taking these substances have increased significantly," he said.
Zhao noted that over half of the provincial-level regions across the country have reported cases of etomidate use since the beginning of this year. The misuse of painkillers such as tramadol, cough suppressants such as dextromethorphan, and diphenoxylate, a type of drug used for treating diarrhea, has also been detected in some areas.
It has also been found that etomidate is primarily synthesized illegally since there have been no reported instances of leakage from medical channels, said Yuan Lin, head of the Drug Regulation Department of the National Medical Products Administration.
To effectively curb the spread of new types of drugs, the anti-drug authorities have made addressing issues related to N2O, etomidatecontaining substances, synthetic cannabinoids, and narcotic and psychotropic drugs one of this year's key tasks.
Between January and August this year, the police across the country have resolved over 3,400 cases related to etomidate abuse, apprehended over 6,800 suspects, and confiscated 636 kilograms of etomidate substances and over 45,000 etomidate capsules, according to the NNCC.
Efforts have also been made to intensify the identification and investigation of individuals using new types of drugs and unregulated substitute substances. Since the beginning of this year, 41,100 individuals using etomidate and 15,000 individuals using N2O have been identified. Rehabilitation measures have also been started to help the addicts, the office said.
According to the NNCC, it will work with the Ministry of Education to include the prevention of the abuse of new psychoactive substances in the curriculum of drug prevention education of students in the autumn of this year to enhance awareness about drug control and the need to resist drugs.