Taiwan fishing boats dock for first time in Lianjiang after pandemic
Share - WeChat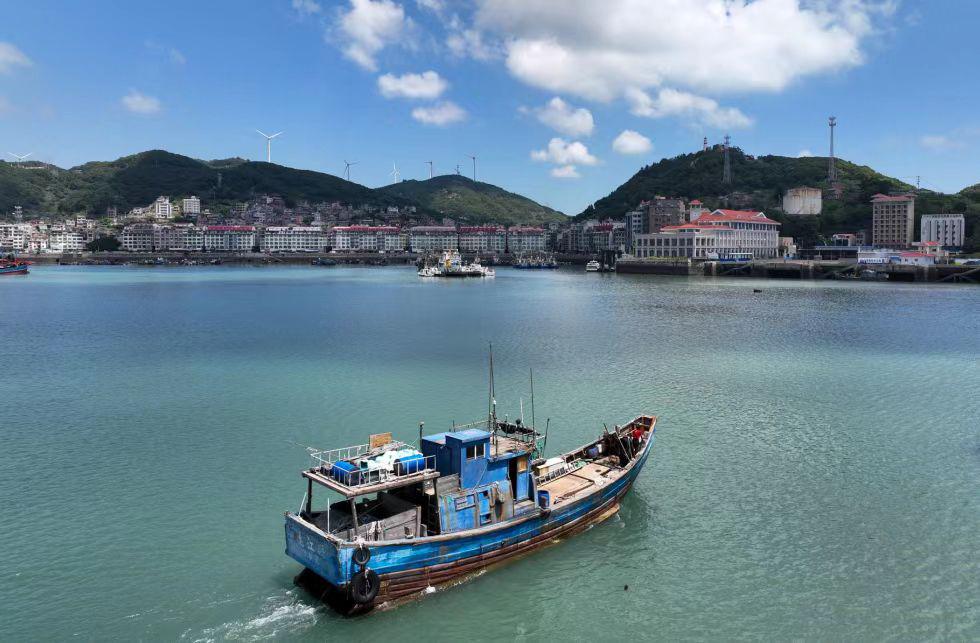 Two fishing boats from Taiwan recently parked at the Huangqi national fishing port in Lianjiang county, Fujian province, marking the first time the port has handled Taiwan boats which had been suspended in the past three years since outbreak the COVID-19 epidemic.
Zhang Haowei, an officer at Fuzhou border inspection station, said the boats came to Huangqi for repairs. The station opened a green channel for the boats to come to Huangqi, he said.
Huang Pengfei, owner of one of the boats, said his boat's engines had major problem and the green channel had solved his concerns. He also came across some old friends in Huangqi and exchanged greetings with them.